My nurse practitioner saved my life. Twice.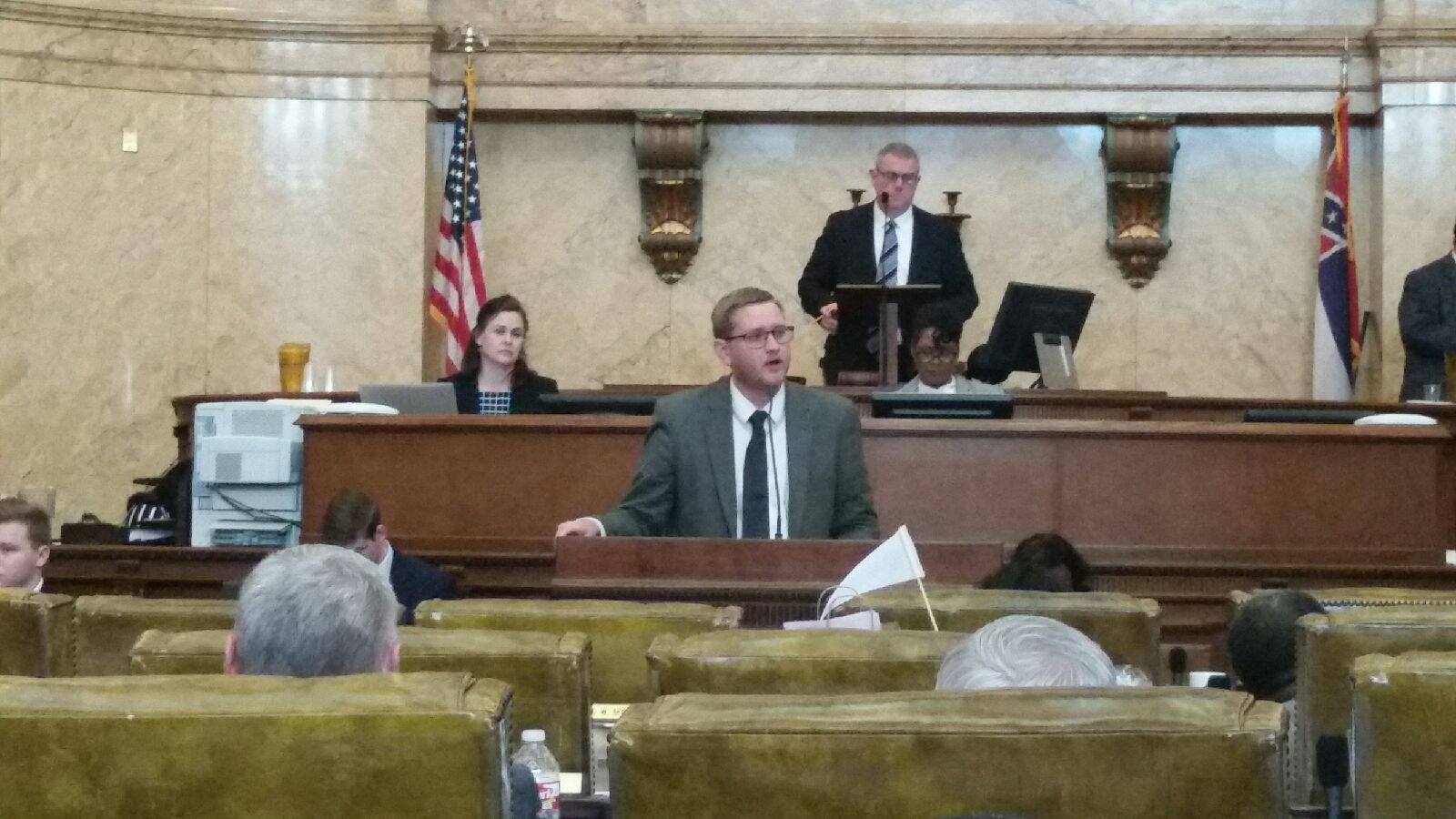 In 2016, I walked cautiously into my local nurse practitioner's office. I was unable to walk back out unassisted.
This is the first time that my nurse practitioner saved my life.
She begged the hospital to admit me. When the hospital couldn't diagnose me and tried to discharge me – despite the fact that I was functionally paralyzed – she advocated on my behalf, until somebody gave me some answers, some treatment, and some hope.
Next January, I showed up to the Capitol with two new things: my great great great uncle's hand-carved cane and a story for anyone who would listen about why expanding scope of practice for nurse practitioners in Mississippi is not just good public policy, but potentially life-saving stuff. I told how in rural parts of Mississippi, nurse practitioners have become the de facto small-town doctors of the past. Not because doctors are ill-equipped or untrained, but, rather, because they are stretched entirely too thin.
In January of 2020, I needed a doctor again. And, again, by virtue of both experience and necessity, I went to my nurse practitioner. In one of those twists in the storyline that is funny because I'm color-blind (but only funny in retrospect), my NP exclaimed, "Did you know that you are yellow?"
I did not.
Twenty-four hours later, I was in the back of an ambulance in a heavy thunderstorm on my way to Ochsner with cascade organ failure. Two days later, I was in intensive care with a 15 percent chance to live. A month after that, I got a new liver. Christmas Eve, I got a new kidney.
Clearly, I am immensely grateful for doctors. Without neurologists at Merit Health and University Medical, I would not have a definitive diagnosis of chronic inflammatory demyelinating polyneuropathy, and, either I would still be basically paralyzed, or worse, my nervous system could just stop telling my lungs to breath. Without surgeons at Ochsner, I would have fewer scars, but also two fewer functioning organs. Surgeons and specialists are rigorously selected for medical school before being trained and trained (and trained some more).
And, yet, there is a gap between the number of licensed medical professionals that we have and licensed medical professionals we need, and all indications are that the gap is widening. And, while my story is merely anecdotal evidence that nurse practitioners are, in fact, a potential group of qualified health care providers with the skills necessary to fill that gap, scary assertions to the contrary – of dangerous untrained individuals providing second-class care – are, at best, no more compelling than my personal experience.
When faced with the problem of a supply of health care providers that is not meeting our demand for health care providers, we ought to look to our best available solutions. For me, the best available was a caregiver in my community, who had both the training and time to assess my symptoms and history – ironically, more of a throw-back to the days of small-town doctors than some new innovation. Someone with a combination of years of education and the attention to the patient, which, unfortunately, a physician cannot always pay. She may kill me for revealing this, but my nurse practitioner even does house calls. House calls!
Critics of expanding nurse practitioners' scope of practice say that it would endanger patients' lives. My very life runs counter to that argument. The health and pocketbooks of patients who have to resort to emergency rooms or wait months for appointments (or, God forbid, feel lost in our healthcare system and do neither) run counter to that argument.
Allow nurse practitioners to provide the care that they can. Free the doctor to better provide the care that an NP cannot. Narrow the health care gap. And, if you are lucky enough to have a provider who will come to your house, write 700 words about how that provider saved your life. Twice.
Roun McNeal is a former State Representative from District 105, representing George, Greene, and Perry counties.