Mississippi parents want a virtual option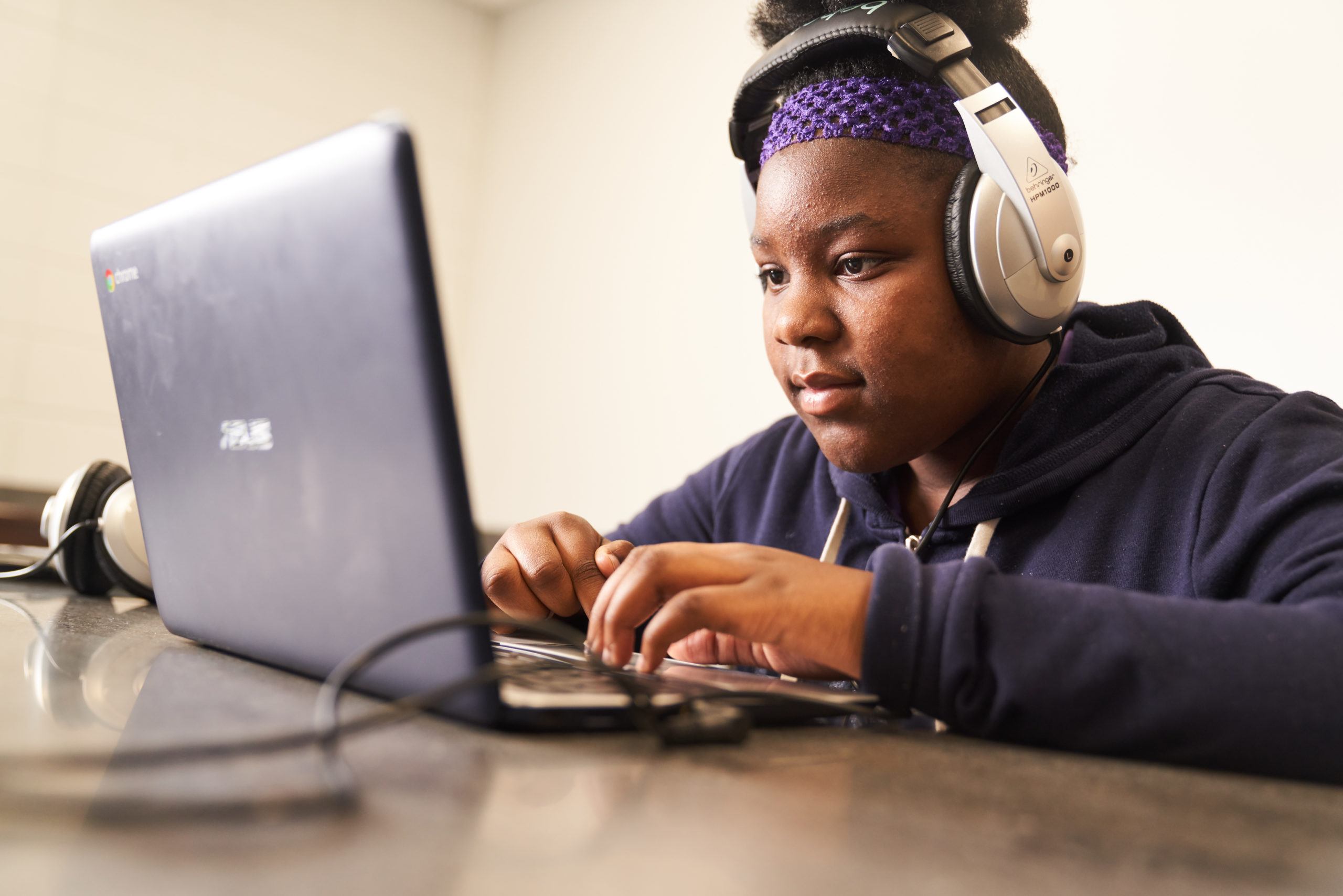 Demyrion lives in a rural Mississippi county with only one school option: his local public school. He has a rare medical condition that requires him to be in an environment with a stable temperature – a feat on hot days and in crowded classrooms. The only setting where his parents can keep an eye on him and be sure he is safe and able to learn is at home. Demyrion knows online learning works for him, but without a statewide virtual school, his family is left with only unsafe or unaffordable options.
Unlike every other southern state, Mississippi has no full-time, tuition-free virtual school students like Demyrion can opt into when a high quality online learning program would be beneficial.
While a virtual education is not for every student, for some students it can be life-changing.
Furthermore, in a world forced online by the coronavirus pandemic, interest in the safety, flexibility, and reliability of distance learning has skyrocketed. In Mississippi alone, enrollment in local public schools declined dramatically in 2020 even as thousands of new students said they were learning at home. In a recent survey, a majority of Mississippians said they would like to have a virtual school option.
Why virtual?
Virtual schools offer an academic program in a virtual environment rather than a traditional, brick-and-mortar classroom. Most often, they offer teacher-led online courses that are aligned with state standards. Some schools are diploma-granting, offering an online pathway to graduation. Depending on the school, teachers may regularly interact with parents or provide extra tutoring and support, including special education services. This delivery model means students must have an electronic device and access to the internet, and some virtual schools even provide these necessities.
Virtual schools can be run by private providers, charter schools, districts, and state entities. While every school looks different, thirty-three states now offer a full-time, tuition-free virtual school option, putting Mississippi behind most states.
These schools offer much more than the emergency remote instruction brick-and-mortar schools were forced to offer during the coronavirus pandemic. They are dedicated to providing an education online with the technology and processes in place to facilitate learning in a virtual classroom for students who want –or need – to be there. If the pandemic has taught us anything, it is that virtual schools should be prioritized as an emergency preparedness measure for states.
Who benefits?
The students who presently benefit most from a virtual education are students who are homebound for medical reasons or have other health issues, students who have experienced bullying or problems related to their school environment, students who need to learn at a faster or slower pace from their traditional classroom, and students in need of schedule flexibility. In addition, students who are especially mobile, such as those in military families, can benefit from the consistency of a virtual classroom.
The Florida Virtual School, a leader in the virtual education space, was created primarily to provide a quality option to rural students – a student population with the fewest education options in Mississippi as well.
Mississippi's own virtual education statute expresses the Legislature's desire to "provide other public school choices to students whose schools are low performing." For students who lack a qualified teacher or want to take courses not offered at their school, virtual schools can expand educational opportunities significantly.
What's next?
The state legislature created the Mississippi Virtual Public School Program in 2006. The program originally envisioned was robust, but the program signed into law has offered only limited virtual options to some students through their school districts over the years. Fewer than 1,000 students enrolled in virtual courses annually until 2018, and the program has never included a full-time virtual option. Students depend on their districts to participate even as funding allocated for the program decreases. There is no online clearinghouse where students and their families can find information about virtual offerings and opt in directly.
In 2006, the legislature's actions to create a virtual school program were forward-thinking, but now Mississippi has to catch up. In 2020, the state was not prepared to transition students online, making the need for a statewide virtual school directly accessible to students a clear priority for the legislature this session.
Students like Demyrion deserve a great education option they can access from anywhere, whether they live in rural Mississippi, have health concerns, or simply find the pace of online learning a better fit.
—————–
To learn more about education options in Mississippi, check out msschoolfinder.org.
To learn more about how the Florida Virtual School works, check out this video.
To learn more about the Booneville School District's virtual program, check out this video.