Mississippi Climbs Economic Outlook Rankings in New Report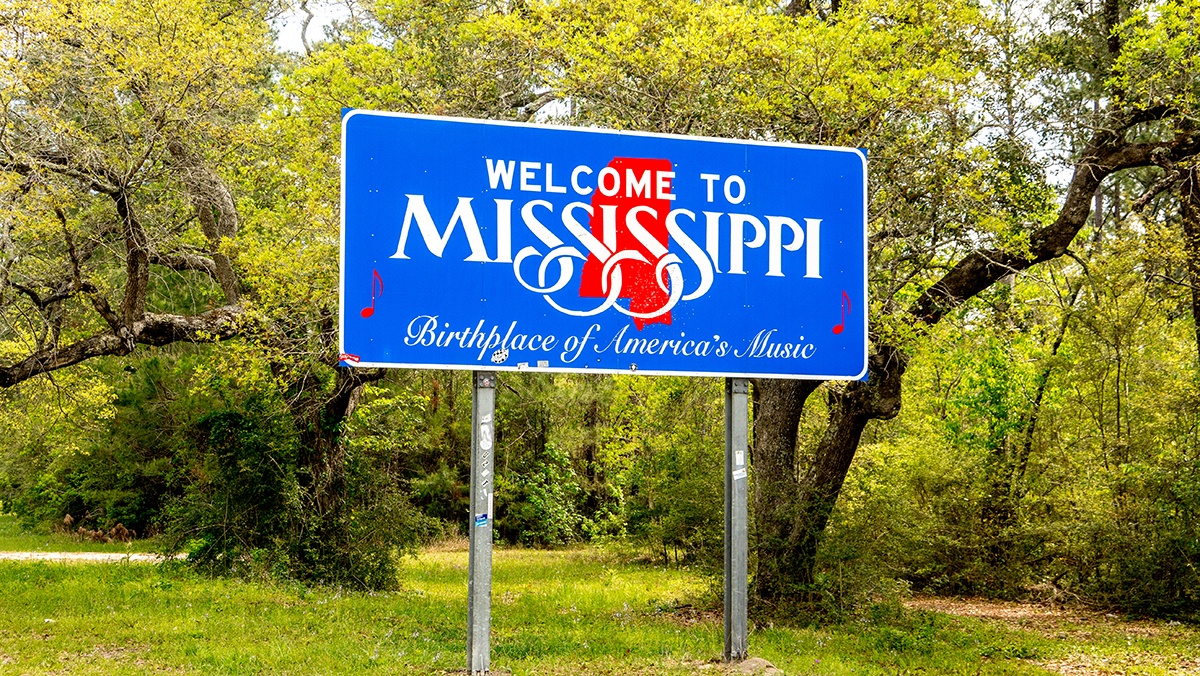 In 2022, the Mississippi legislature passed the largest tax cut in state history, and national organizations are taking notice. In a newly released report from Rich States, Poor States, Mississippi ascended the state rankings in both Economic Outlook and Economic Performance.
Rich States, Poor States uses a variety of variables to evaluate states' economic competitiveness and rank them against their peers. A state's Economic Outlook Ranking is based on 15 state policy variables, which are used to forecast how each state's economy will perform in the future. The Economic Performance Ranking uses three historical variables (State Gross Domestic Product, Absolute Domestic Migration, and Non-Farm Payroll Employment) to rank states' economic performance over the last 10 years.
For the first time since 2019, Mississippi moved up the rankings in Economic Outlook, climbing from 27th to 22nd among states. Mississippi also cracked the top 40 in the Economic Performance measure for the first time since 2014 and just the 5th time since the First Edition of Rich States, Poor States was released, placing 37th. That's the second highest mark in Economic Performance for Mississippi in the report's history.
While it's always encouraging to see Mississippi climb in state rankings, a key impact of tax reform is evidenced by the number of people choosing to stay in or move to Mississippi. People vote with their feet and sadly Mississippi ranked as one of the worst states for outbound migration in 2022 according to another recent report. That report indicated that Americans on the move in 2022 tended to choose low-tax states as their destination, which should bode well for Mississippi as tax cuts continue to be phased in over the next several years.
The first reduction, passed in 2017, phased out Mississippi's 3 percent bracket that applied to the first $5,000 taxable income. That phase-out was completed in 2022.
The tax cut passed last year went into effect January 1 of this year. It immediately eliminates the 4 percent bracket that applied to the second $5,000 of taxable income, leaving Mississippi with one flat tax rate, currently at 5 percent. The law also set in motion a phase down of that rate, beginning next year.
By 2026, Mississippi will have a 4% flat tax on personal income, the 5th lowest in the nation among states that tax personal income. While that is still a far cry from the complete elimination of the personal income tax that many, including Empower Mississippi, have long advocated for, estimates suggest the change will return over $500 million to Mississippi taxpayers. That's good news.
In 2023, the legislature passed another positive tax reform measure making full and immediate expensing of longer-term assets a permanent part of the Mississippi tax code (my colleague, Forest Thigpen, wrote a great piece about that here). This new law, which takes effect immediately, provides businesses the ability to deduct the cost of equipment in the year it is put into service, which will allow them to expand their capacity, hire more employees and contribute to growing our state's economy. This is a tax cut designed to create jobs and boost Mississippi's economy with no long-term loss of revenue to the state, and we expect Mississippi to climb even higher next year in economic competitiveness rankings because of it.  Only one other state in the country has taken this step, uniquely positioning Mississippi to both attract new businesses from other states and encourage existing businesses to stay and grow.
These new rankings clearly show that Mississippi is headed in the right direction on tax reform, but there's more work to be done. We have a long way to go to reach the top, and we look forward to working with state leaders to get there.