Melony Armstrong and the freedom to braid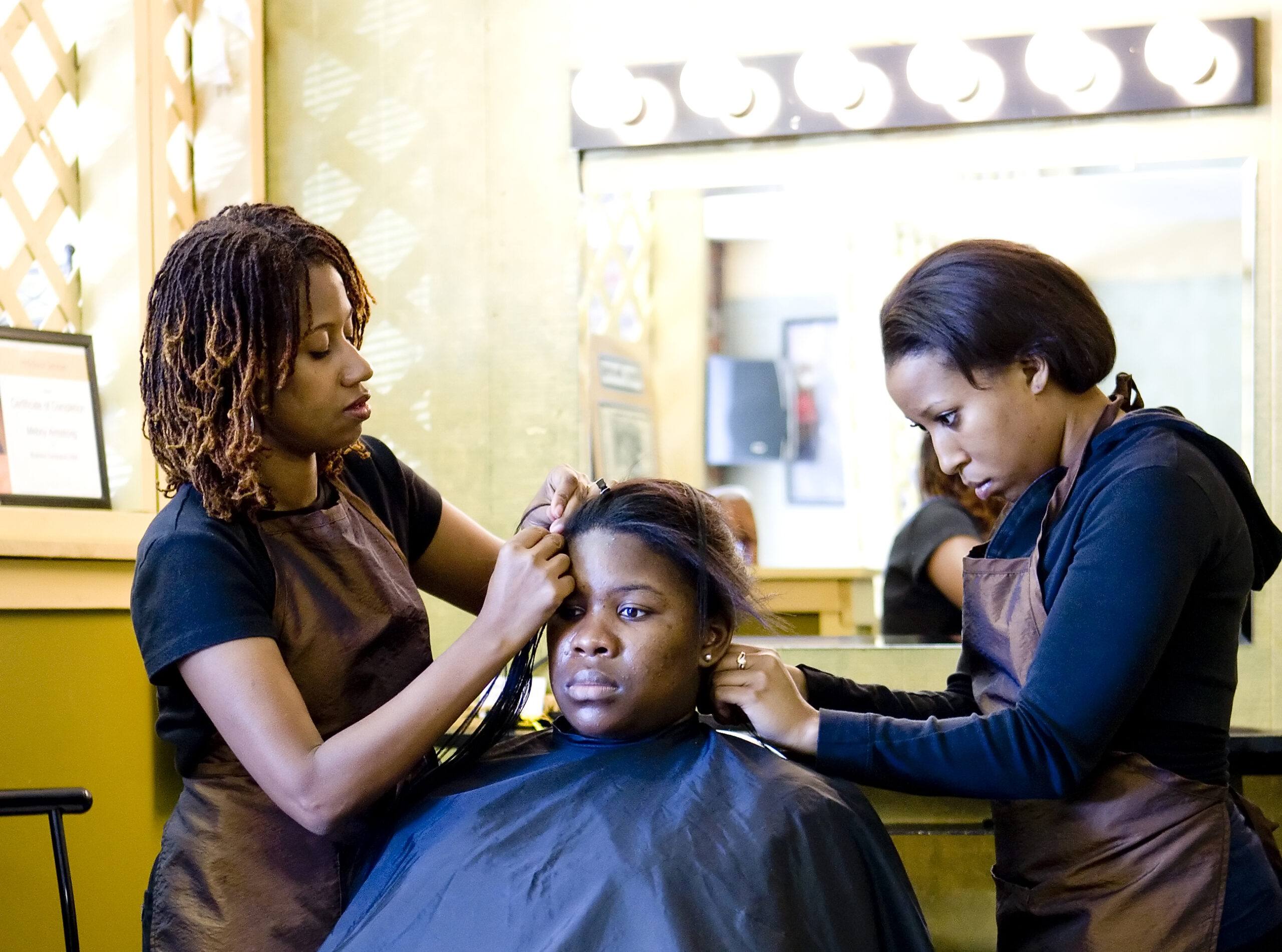 Melony Armstrong was working for other people when she decided she wanted to learn a skill that would enable her to open her own business. She loved the idea of natural hair care and took a short course in hair-braiding. She was hooked. She taught herself and practiced on people for free. As she gained skills, she began braiding out of her home. But she wanted a legal business, one that she could grow and develop.
So she called the Mississippi Board of Cosmetology. At first, she was told that in order to braid hair legally, she would have to get a cosmetology license, which requires 1,500 hours of class. Not only is braiding not part of the curriculum, but Melony would have to learn damaging chemical services that she opposed. After months of additional phone calls, she finally learned that she could get a "wigology" license instead. A wigology license requires only 300 hours of class and would allow her to braid, weave and use hair extensions (which are part of almost all braided styles).
Melony looked for a wigology program and discovered that, out of the more than 40 cosmetology schools in Mississippi, only two offered wigology. The closest was one hour away, but with kids at home, Melony couldn't spend two hours in the car every day to go to class. Eventually, she convinced a local cosmetology instructor to teach her wigology. She didn't learn about braiding in the class, but at least when it was over, she could open a legal business. When she finished the class, she took the required exam and became a licensed wigologist in 1999.
Melony opened Naturally Speaking, the only natural haircare establishment in Tupelo. Business was good, but remembering how difficult it was to get her license, she decided to teach braiding herself. She called the Board again and discovered yet another regulatory hurdle. Mississippi does not allow wigology schools. To learn wigology, students must go to a cosmetology school; to teach wigology, instructors must get a cosmetology instructor's license. Mississippi does not offer a wigology instructor's license.
To braid legally in Mississippi, Melony had to spend 300 hours in a wigology program that doesn't teach braiding. Now, to teach braiding legally in Mississippi, Melony would have to spend 3,200 hours in a cosmetology program (1,200 hours) and a cosmetology instructor program (another 2,000 hours), neither of which teach braiding.
Never mind that Melony already knows how to braid (and she already teaches braiding on a limited basis). The State says she must spend three years of her life learning how to give perms and apply makeup and taking classes in subjects like "teacher personality" and "student motivation." To make matters worse, after finally getting a cosmetology instructor license, Melony would have to open a full-blown cosmetology school, with all of the equipment to perform manicuring, makeup and chemical services on hair, even though she would not teach any of those skills—an expensive proposition for a small entrepreneur who just wants to teach braiding and wigology.
Taking action
In 2004, with the help of the Institute for Justice, Melony filed a lawsuit against the state. After the lawsuit, the Mississippi legislature voted to set hair braiders free of unnecessary and irrelevant cosmetology regulations.
But the action from Melony wasn't just about her, but other struggling entrepreneurs who constantly face government barriers to their dreams. There are more than 4,000 hair braiders working in Mississippi, able to support themselves and provide for their families, in part because of Melony. Many of those are shop owners, who were once trained by Melony.
That passion for the right to earn a living for all entrepreneurs extends far beyond braiders. She has since championed new licensing reforms with the goal that everybody should have the opportunity to pursue their dreams free of government interference.