The long road to a high quality education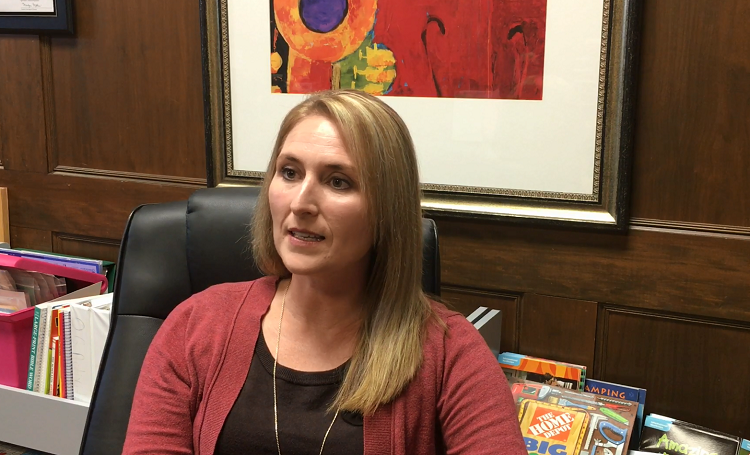 100 miles. Each day.
That's the drive for Kim Bolan every weekday to the 3-D School in Petal from her home in northern Wayne County near the Desoto National Forest.
It's not an easy drive. It's not a drive most parents would like to make each day. But Kim does it so her son with dyslexia will receive the education he needs to be successful in life.
It is her only option. And his best option.
—————————–
For Kim, the easy option has never been the realistic option for Alec or his twin brother who were born at just 26 weeks gestation.
There have been struggles along the way, and that certainly includes education.
Kim began by homeschooling Alec, but then decided to enroll him at the 3-D School after testing revealed he had dyslexia. She knew that would be the best learning environment for her son.
This 3-D School provides comprehensive dyslexia therapy services by identifying children with the characteristics of dyslexia and providing an educational environment designed to include appropriate, multi-sensory, research-based interventions, academic enrichment, and positive experiences that challenge students and build the necessary skills for success later in life.
"After we found out that Alec had dyslexia we had to search for what was going to be the best option for him and his education," Kim said. "We found the 3-D School was going to be an option because of the voucher program that had become available. We were some of the first who were eligible to benefit from this so that gave him the ability to come into an optimal environment for the dyslexia that he had been recently diagnosed with. And over the past 4 years I've seen him move from not being able to accomplish the alphabet all the way up to a 4th grade, if not a little above, a 4th grade reading level."
Several years ago, the legislature passed the Mississippi Dyslexia Therapy Scholarship program, the first private school choice program in the state. It allows children with dyslexia to receive a scholarship worth around $5,000 to attend a private school that provides comprehensive dyslexia therapy. This year, over 200 children, including Alec, are participating in the program.
—————————–
For Kim's three older children, they are in the local district school and doing well. But Alec needed additional options and that is why Kim believes families should have options.
"I never looked at it as a political agenda," Kim explained. "It's my child. That's the biggest thing. I couldn't care less about anybody's political thought process. My heart and my mind is to set up every child to make sure they have a successful life. There is just no one place for every child."
School choice has changed lives. Kim Bolan knows this well. By expanding educational opportunity to every family in Mississippi, we can provide every child with the educational setting that will help them flourish in life.