What Impact Does School Choice Have On Public Schools?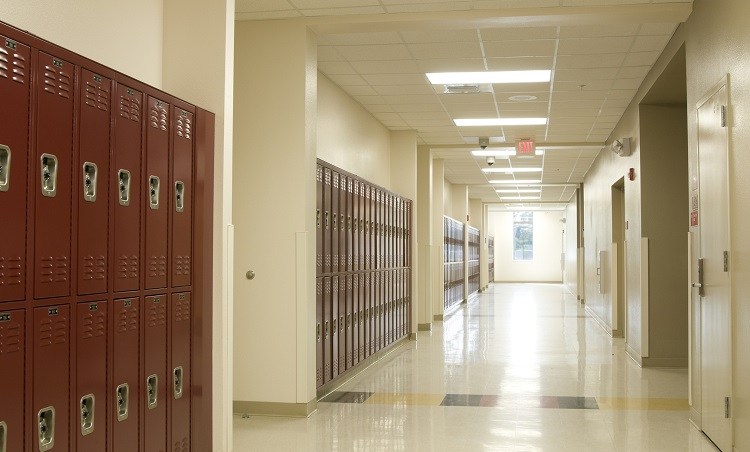 With support for school choice gaining traction across the United States there is an overwhelming amount of misleading rhetoric from opposition.
One of the most alarming myths about school choice is that choice opportunities hurt local public schools. Research has consistently shown that this could not be further from the truth and that public schools actually improve when power is given back to the parents.
According to EdChoice, in a review of the 33 studies on the effects of school choice on public schools, 31 showed that the academic outcomes of public schools improved. One study found no visible impact and one found a negative impact.
Even though research shows otherwise many are concerned that school choice will impact public schools negatively by draining money and taking the best students, leaving them stranded with little resources and low performing students.
This sounds like a legitimate concern until you look at the facts.
School choice opportunities improve public schools by enabling parents to find the particular school that fits their child's unique educational needs. Every child has different needs and learning abilities and deserves the freedom to attend the institution that caters to them best.
School choice provides incentives for improvement and innovation that are missing in the current public school system. When competition is introduced public schools are incentivized to improve their performance to retain students.
A Manhattan Institute study of a school choice program in San Antonio found that vouchers and other choice opportunities help rather than hurt the local public school system. The study concluded that the local public schools in San Antonio outperformed 85% of all Texas school districts in statewide testing even with the local voucher program.
It is certainly possible that school choice is not the only factor here, but with factors such as parental involvement, student demographics, and school resources controlled in the study, it is hard to deny that choice had a significant positive impact and did no harm to the public school system.
The results are similar in all recent studies in Milwaukee, Florida, Michigan, Arizona, Maine, and Vermont. When controlling student race, income, and school spending, research shows time and time again that public schools exposed to school choice do not suffer with academic performance.
Many believe, incorrectly, that the introduction of a private school alone is a negative and if every student went to their assigned district school, there would be some utopia where every student is excelling. We know that is not true.
If the mere presence of a private school was a negative, then a school district like Madison would not be among the top in the state. After all, around 15-20 percent of students in the county attend a private school and it is home to number of highly regarded private schools including St. Joseph Catholic School, Madison-Ridgeland Academy, and St. Andrew's. (And this does not include schools in Jackson such as Jackson Academy and First Presbyterian Day School that attract many Madison families.)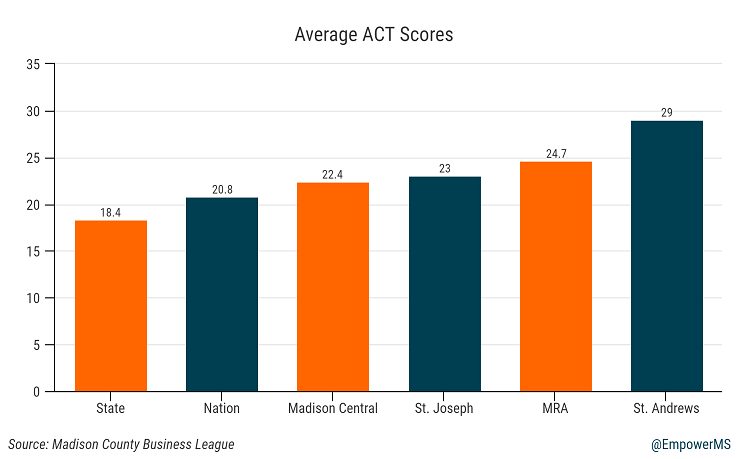 But what makes Madison unique is it is a relatively wealthy area making private school an option for many more families than we see in other parts of the state. In Madison, public schools and private schools are competing with one another for students, and the students are the winners.
Unfortunately, Madison is an outlier in Mississippi and private school is simply not an option for many families. By expanding school choice to all students in Mississippi, schools would now have stronger incentives to meet the challenge of reaching the student's individual needs and educating them to a higher standard.