ICYMI: Students, Families Rally For School Choice At The State Capitol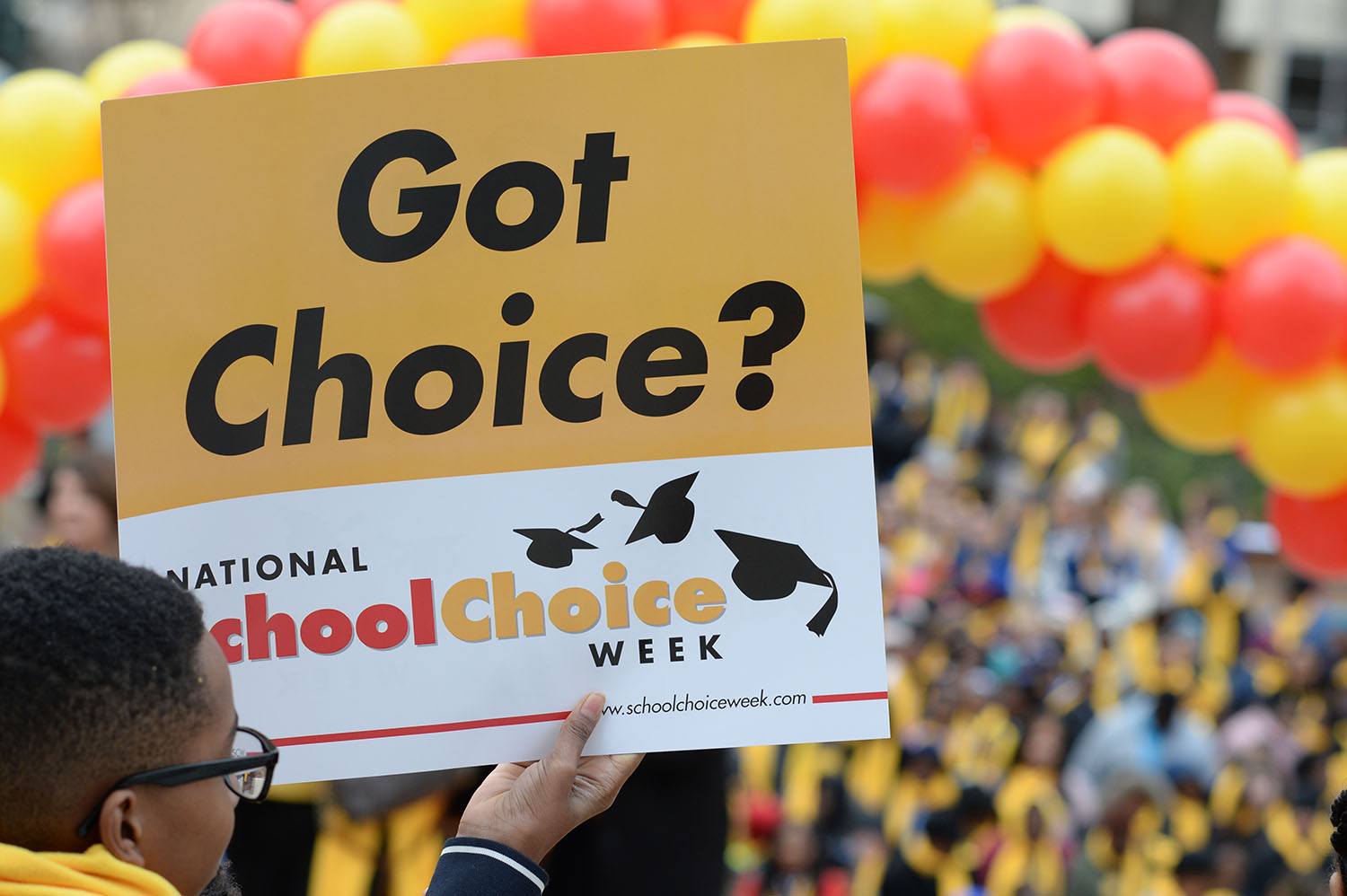 Yesterday, students and families from across the state met at the State Capitol in Jackson to celebrate National School Choice Week. Here is what they are saying about the event:
WLBT: Hundreds gather for school choice rally at the State Capitol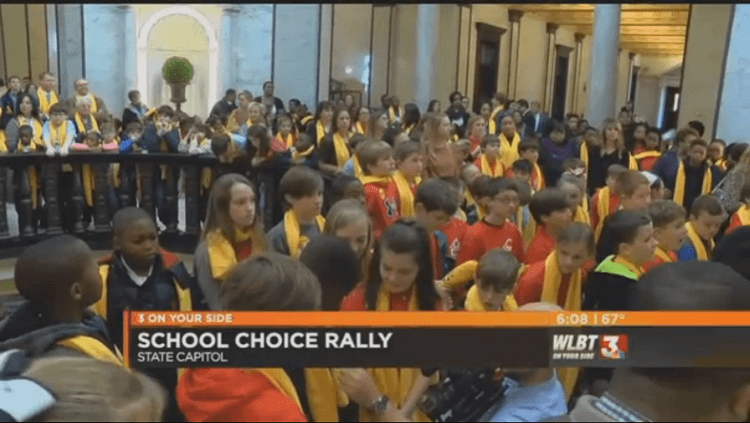 It was shoulder to shoulder in the Capitol Rotunda Tuesday morning. Those in attendance at the rally wore yellow scarves as symbols that they were there to support school choice.
"We're spending money to make sure students are educated," said Empower Mississippi President Grant Callen. "We ought to let those funds follow those students to whatever school meets their needs."
WJTV: School Choice Rally at State Capitol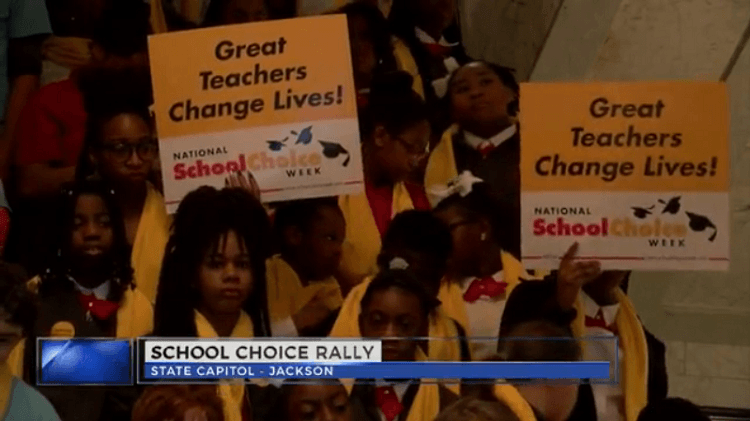 Hundreds of parents, teachers, and community leaders are celebrating school choice in Mississippi.
This week is National School Choice Week. A rally was held Tuesday at the Mississippi State Capitol in Downtown Jackson.
National School Choice Week raises awareness of all types of educational choices available to children.
Clarion-Ledger: Reeves: More work to do with school choice
School choice advocates rallied in the rotunda of Mississippi's statehouse Tuesday with one message: Choice is great, and we want more of it.
The assembly was held in conjunction with National School Choice Week with organizers estimating it to be one of 20,000 such events scheduled nationwide this week.
Amid the background of hundreds of charter school students and special needs voucher recipients decked in matching yellow scarves — symbolic of school choice — Lt. Gov. Tate Reeves told attendees that Mississippi has "significantly more work to do" in providing students options.
NewsMS: School choice is there, but more work to be done
Parents, teachers, students and advocates rallied at the Capitol Tuesday to share stories of how school choice had positively impacted their lives, but also to point out that Mississippi still has a ways to go on the matter.
"We all came here under the belief that parents ought to be able to direct the education of their kids," said Grant Callen, head of Empower Mississippi, one of the leading lobbyists for school choice in the state.
School choice is defined as the power parents and their child(ren) have to choose the school that best suits them and their needs, even if that means crossing district lines or enrolling elsewhere.
Mississippi Today: Parents, teachers and legislators rally for school choice
Hundreds of students, joined by parents and teachers, filled the Capitol rotunda Tuesday morning wearing yellow felt scarves adorned with the National School Choice Week logo. They were there to celebrate with legislators and raise awareness of the education options for parents and their children.
"Why should we limit choice just to those who can financially afford it?" Lt. Gov. Tate Reeves said. Gov. Phil Bryant was scheduled to attend but could not because he is assisting with tornado relief efforts in the Hattiesburg area.
The rally featured a litany of speakers, each sharing how school choice has shaped their child or their community's ability to learn.
MPB: Hundreds Rally At Capitol For School Choice Week
Mississippi parents are rallying at the Capitol for more educational choices.
Hundreds of children joined parents and teachers at the capitol, to hear advocates talk about the need for more educational options in Mississippi. Grant Callen is with Empower Mississippi and organized the annual rally. He says parents should have the right to decide what type of school is best for their child.
"What matters is that parents have a choice and so we were celebrating the options that are currently available in Mississippi and we were also urging lawmakers to continue to expand opportunities and choices for children who may not have them today," said Callen.
To stay connected with what is happening in Jackson and up to date with the school choice and education reform movement in Mississippi, Join The Movement today.