House takes action on unnecessary licensing requirements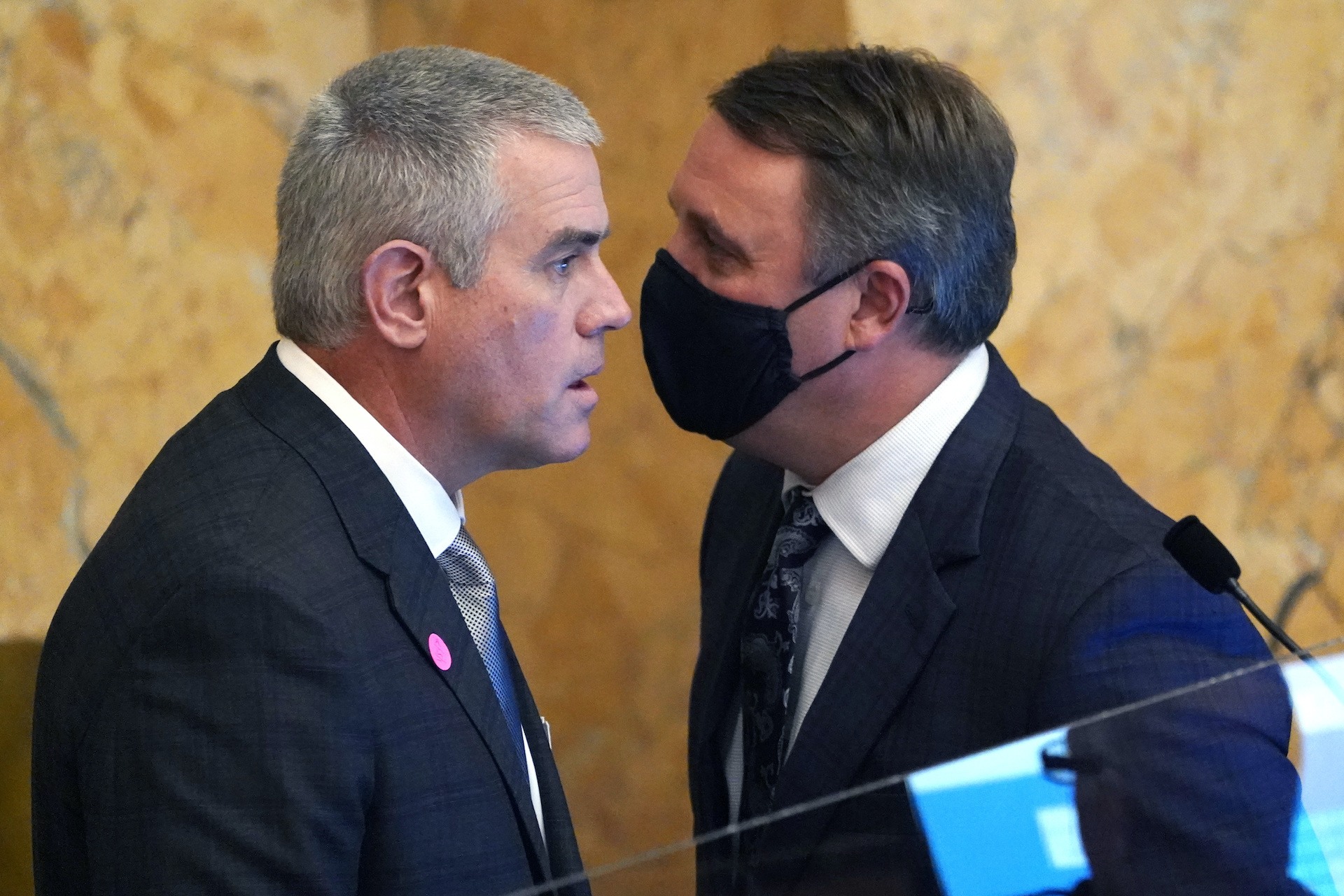 The state House passed multiple bills today to reduce unnecessary licensing requirements. Together, these bills will expand access to healthcare and make it easier for Mississippians to earn a living.
House Bill 1303, sponsored by Rep. Donnie Scoggin, will expand the scope of practice for nurse practitioners in Mississippi.
Currently, a nurse practitioner is required to enter into a collaborative agreement with a physician. This would exempt nurse practitioners from that requirement after 3,600 hours of practice.
Reforms to allow nurse practitioners to practice to the full extent of their training have expanded care, cut costs, and saved lives. Twenty-two states, the District of Columbia, and the Veterans Health Administration have removed this nursing barrier. By enacting this legislation, Mississippi would join those states.
Similarly, House Bill 1302, sponsored by Rep. Jason White, will grant authority for optometrists to provide care to patients consistent with their training and experience, clearing substantial backlogs and expanding access to eye care.
HB 1303 passed 77-38 and HB 1302 passed 90-25.
House Bill 1263, sponsored by Rep. Becky Currie, will allow individuals who move to Mississippi to be able to essentially "transfer" their occupational license from another state if they meet certain requirements and their license is in good standing.
Right now, when an individual moves to Mississippi, they have to spend considerable time and money just to be re-taught what they have already learned. Even in occupations that claim to offer reciprocity, it is often a time-consuming process and may require additional training.
Two years ago, Arizona became the first state in the nation to provide universal recognition of occupational licenses. In the first year of the program, more than 1,100 new Arizonans applied for and were granted a license to work in the Grand Canyon State. Since that time, Montana, Pennsylvania, Utah, Idaho, Iowa, and Missouri all followed Arizona.
HB 1263 passed 117-3.
House Bill 1315, sponsored by Speaker Philip Gunn, eliminates licensing requirements for art therapists, auctioneers, interior designers, and wigologists.
Each of these professions pose no legitimate threat to public safety and the state government has no rational basis for regulating.
While public safety is the purported reasoning for licensing, licensing laws erect a barrier to entry, making it difficult for people to enter a profession. All of the time it takes to meet the education and training requirements and study for and pass exams is costly for people looking to enter a field.
Sometimes this is going to be necessary, like healthcare providers. But probably not wigologists or interior designers.
According to the Institute for Justice, the licensing laws in Mississippi are the 19th most burdensome in the country. While not terrible, it leaves room for improvement. Of the 102 professions that do not require a college degree studied in the report, Mississippi required a license for 66 of them. Much of this growth has been recent. From 1993 to 2012, the number of professions that now require a license to work in Mississippi increased by 49.
HB 1315 passed 72-38.