Home-based business provides new career for entrepreneur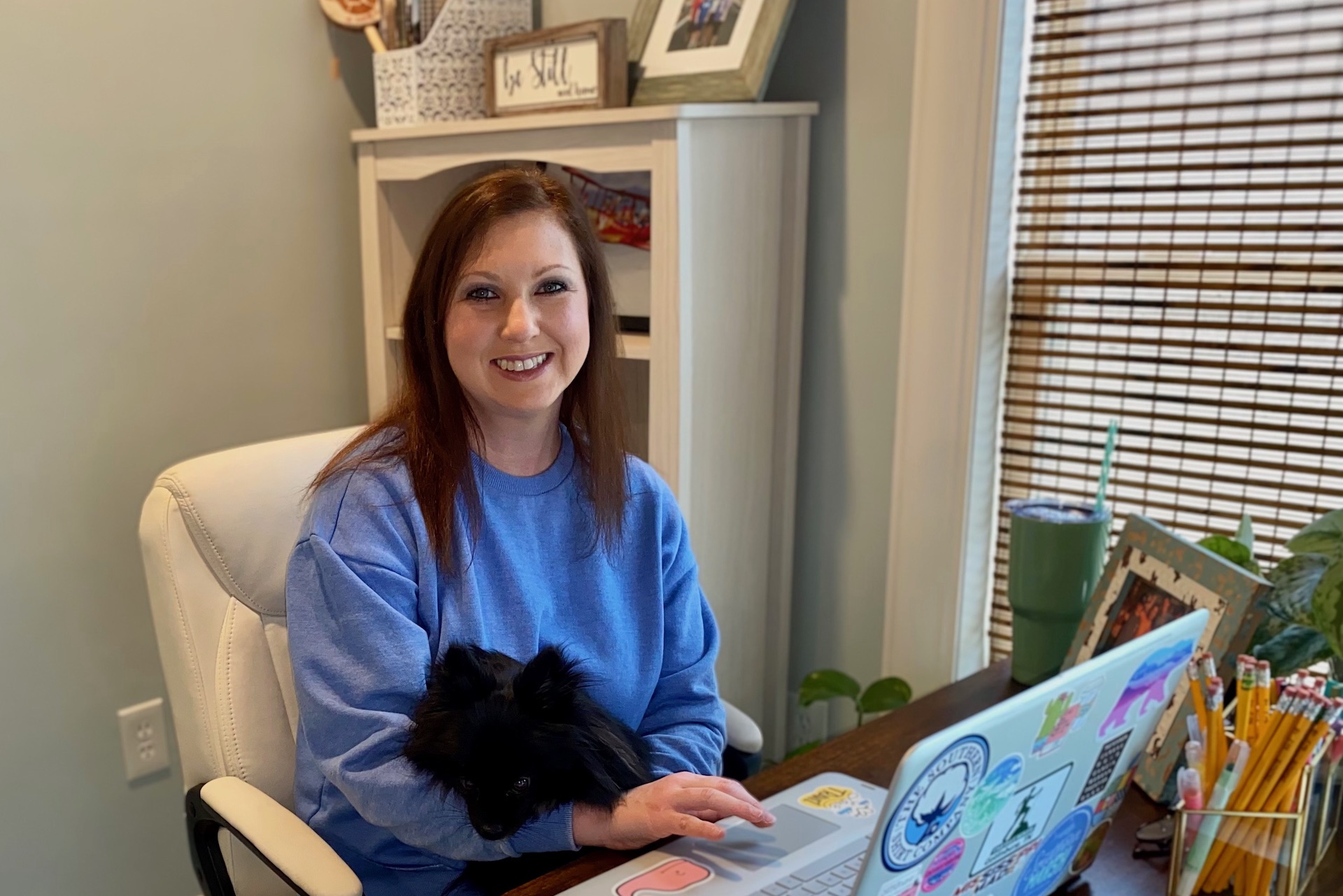 Freedom in her career is what led Jolie Freeman to her house in Magee where she works as a home-based travel agent for her company Southern Baggage Travel.
Jolie is an independent contractor and works with a number of companies planning trips for her clients.
"I love being able to help people plan their vacations," she said. "It can be stressful to plan it all out, and I enjoy being able to help make sure they have a wonderful vacation."
While she gets to help plan exciting adventures for her clients, she also has found out how much she enjoys working from her home.
"It's been great," she said. "I can be more responsive to my clients and answer their questions any time they need me."
Jolie began planning trips in 2017 for a smaller company while teaching school. She was trying to fit in her clients around her teaching schedule.
"I hated having to tell clients that I'd get back with them at the end of the school day," she said. "I wanted to be able to be responsive and build my business."
She recently left teaching and has not looked back.
"I am so glad I did because I can dedicate all of my time to my business," she said, "and it's growing."
"I focus on vacation rental properties, but I'll help a client with whatever they need."
Jolie said that one of the best parts of her business is convenience.
"Everything is done online so as long as I have wi-fi, I can work," she said. "Sometimes I have clients who want to meet in person and I'm happy to do that, but it's mainly online."
The convenience that her business allows is invaluable to her family. Her son plays baseball at the local community college and her husband works off-shore.
"I love the flexible schedule," she said. "I'm able to make my son's baseball games in the middle of the afternoon and I'm at home when my husband comes home from work, so I get to spend time with him. It's important for me to be there for my family."
Jolie is located halfway between Jackson and Hattiesburg and said she's thankful she doesn't have a long commute to work every day, not to mention the expenses involved.
"My business keeps me from driving two hours a day to Jackson or Hattiesburg like a lot of my friends. I get to work and stay home. That's a big plus for me," she noted. "I'm saving on gas. It's really a great fit for me."
As she continues to grow her business, she is excited about what the future holds.
"I'm looking to grow my network, add more places and more clientele," she said. "I also want to spend time on social media this year promoting my business. I set that as a goal for myself this year. It's exciting to see where this business can go."
Unfortunately for entrepreneurs, some local governments have strict regulations on home-based businesses. This may include who you can hire or what percentage of your house can be used for your business.
House Bill 917, sponsored by Rep. Jansen Owen, prohibits local governments from restricting home-based occupations. It has passed the House and awaits action in the Senate.