HB 868: Authorize mobile barbershops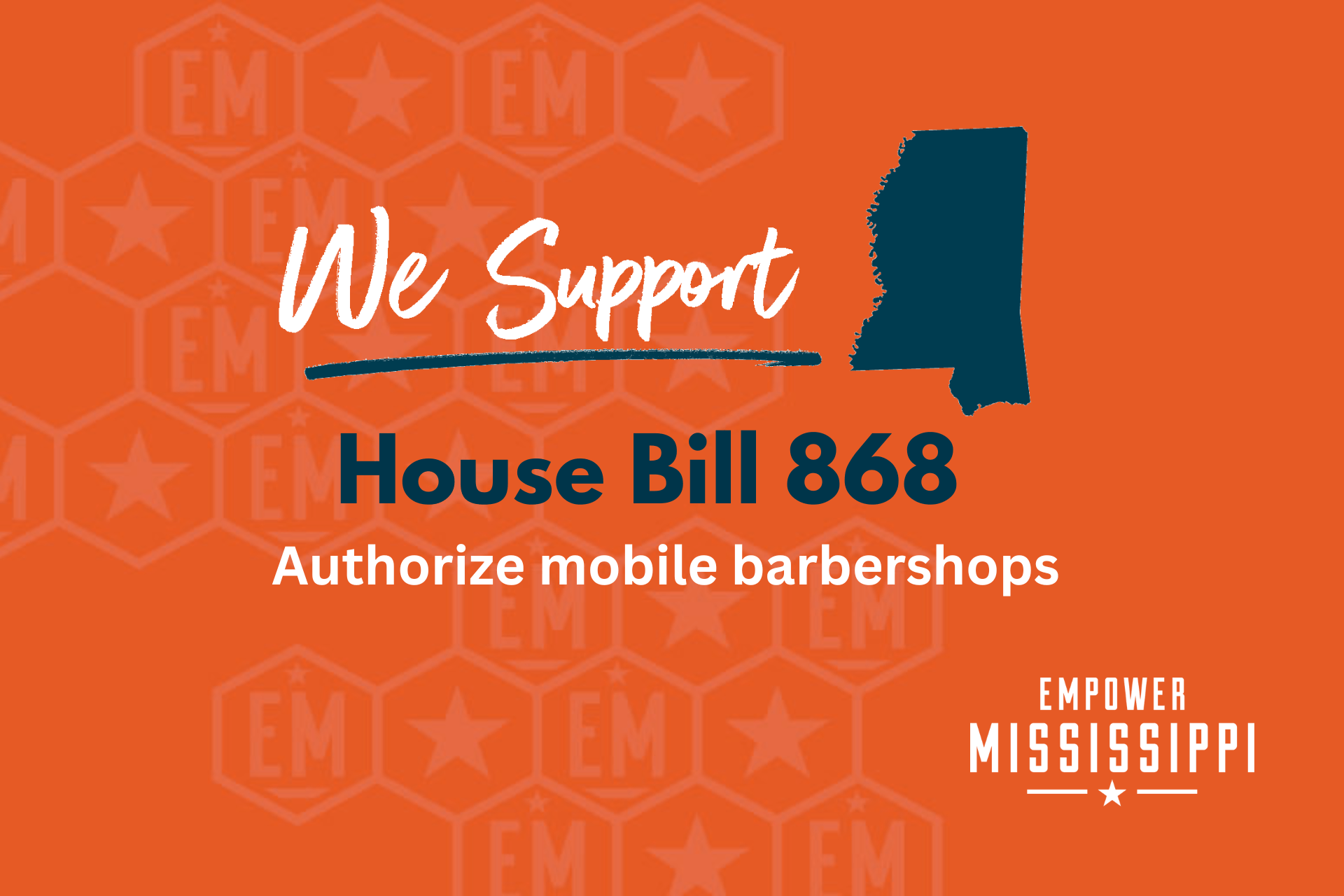 House Bill 868, sponsored by Rep. Tracey Rosebud, would authorize licensed barbers to operate mobile barbershops in the state.
Barber regulations in Mississippi, among other things, prevent barbers from operating a mobile barbershop. Mobile barbershops are not a new idea. Over the past decade, entrepreneurial barbers have come up with an idea to bring haircuts to consumers. Unfortunately, they have often been thwarted by state barber regulations. In many states, they were willing to fight and able to get these laws changed.
Today, 34 states allow mobile barbershops. Mississippi is not among them.
In response to COVID-19, states like Mississippi temporarily closed barbershops. As barbershops reopened, in some states they were allowed to offer new mobile services. Demand for mobile barbershops has grown as the services that consumers need and feel comfortable with have changed. Mississippi should join these 34 states and allow barbers to keep up with changing consumer needs.
This would open up new types of barbering services for entrepreneurs. For instance, they can open a mobile barbershop and go straight to consumers in convenient locations. It could be office parks, near high schools, or town centers. They can go straight to the home for healthy older residents who appreciate the convenience of haircuts in their own homes or don't have access to reliable transportation. Right now, barbers would be breaking the law if they offered this service to consumers.
✅ Empower Mississippi supports this legislation.
The bill died in committee. You can read the bill here.