HB 722: Decriminalize possession of fentanyl testing strips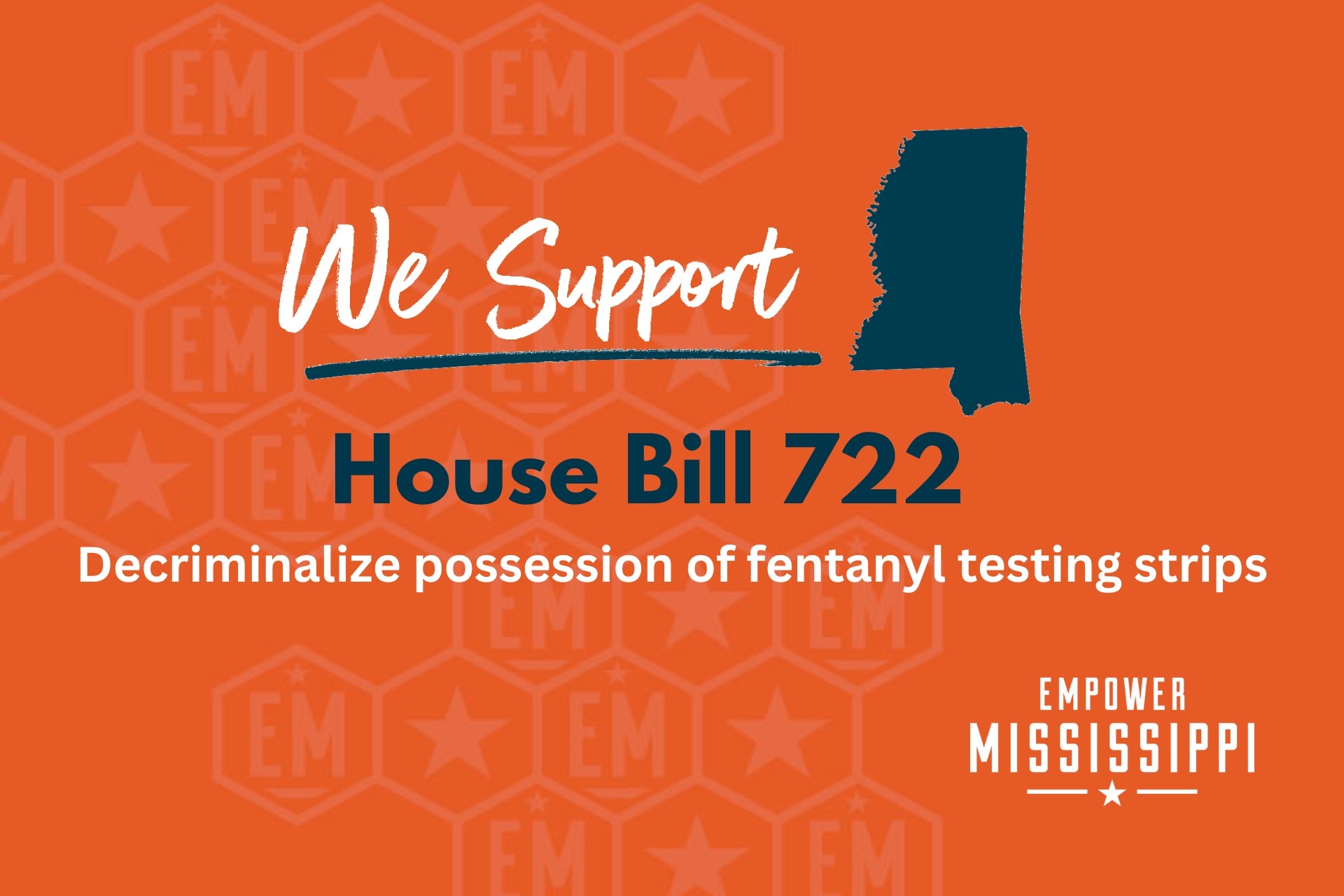 House Bill 722, sponsored by Rep. Christopher Bell, decriminalizes fentanyl testing strips.
Currently, fentanyl testing strips are categorized as paraphernalia under the Uniformed Control Substance Law, making them illegal to possess. However, testing strips could be used to prevent drug overdoses and reduce harm if they were decriminalized and available. 
Fentanyl is a powerful synthetic opioid that is used medically to treat severe pain, but the illicit manufacturing of fentanyl has led to overdose spikes in Mississippi, and around the country.  
Fentanyl testing strips are a tool that can be used, not to encourage illicit drug use, but to provide people at risk of fentanyl exposure with more information that can help decrease overdoses. Studies on fentanyl testing strips in North Carolina, Rhode Island, and San Francisco all showed positive results with a reduction in the risk of overdoses when fentanyl testing strips were used. 
✅ Empower Mississippi supports this legislation.
It has passed the House and heads to the Senate. You can read the bill here.