HB 489: Run payroll for teachers twice a month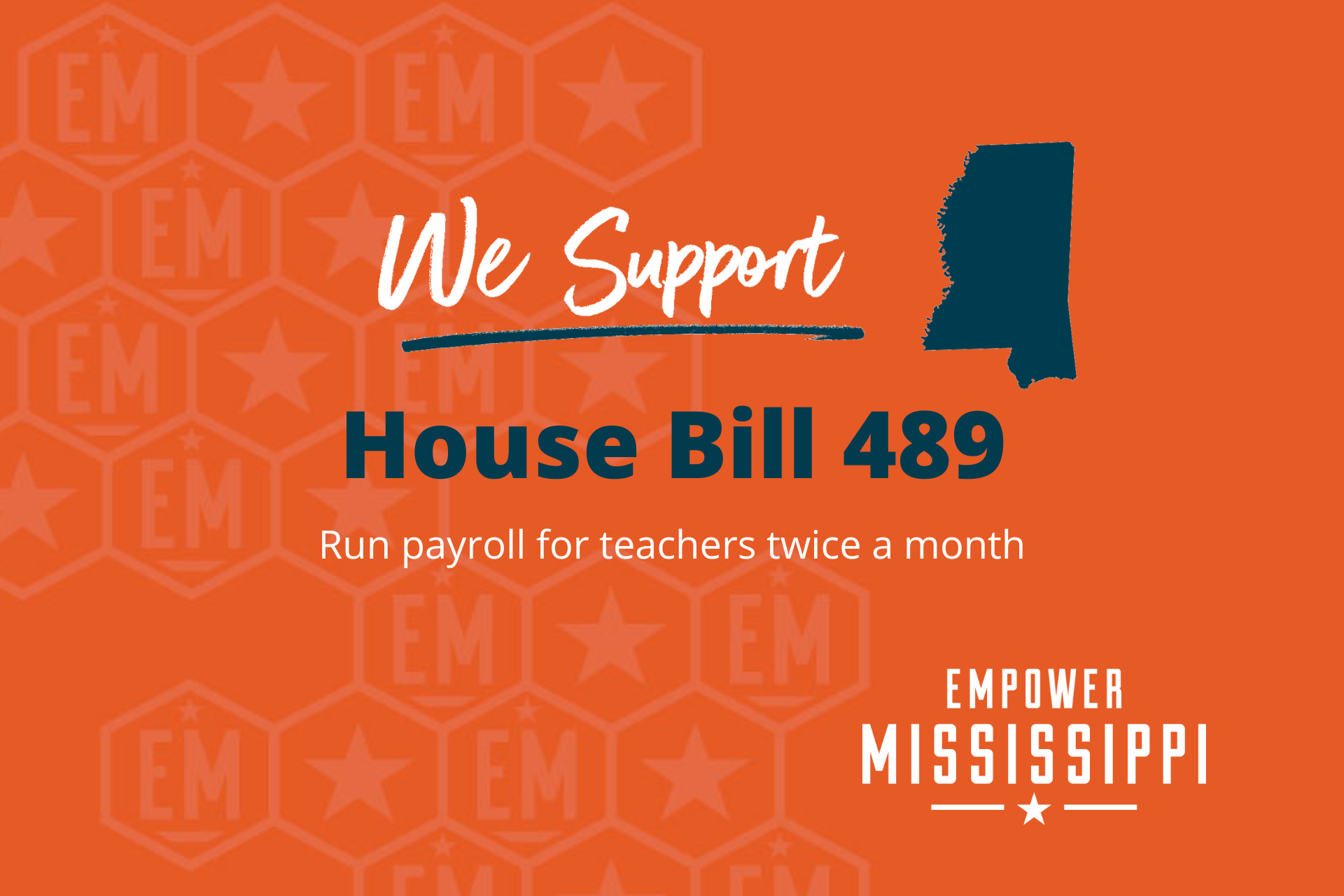 House Bill 489, sponsored by Rep. Steve Hopkins, would require school districts to pay teachers on a semimonthly payroll.
Currently, teachers are paid once per month; this would change payroll to twice per month, which is more in line with the private sector. This would provide teachers with more frequent cash flow, making it easier to cover unexpected expenses.
Empower Mississippi supports this bill.
It has been referred to Education and Appropriations. You can read the bill here.