HB 1196: Remove barriers to work for nurses, barbers, and social workers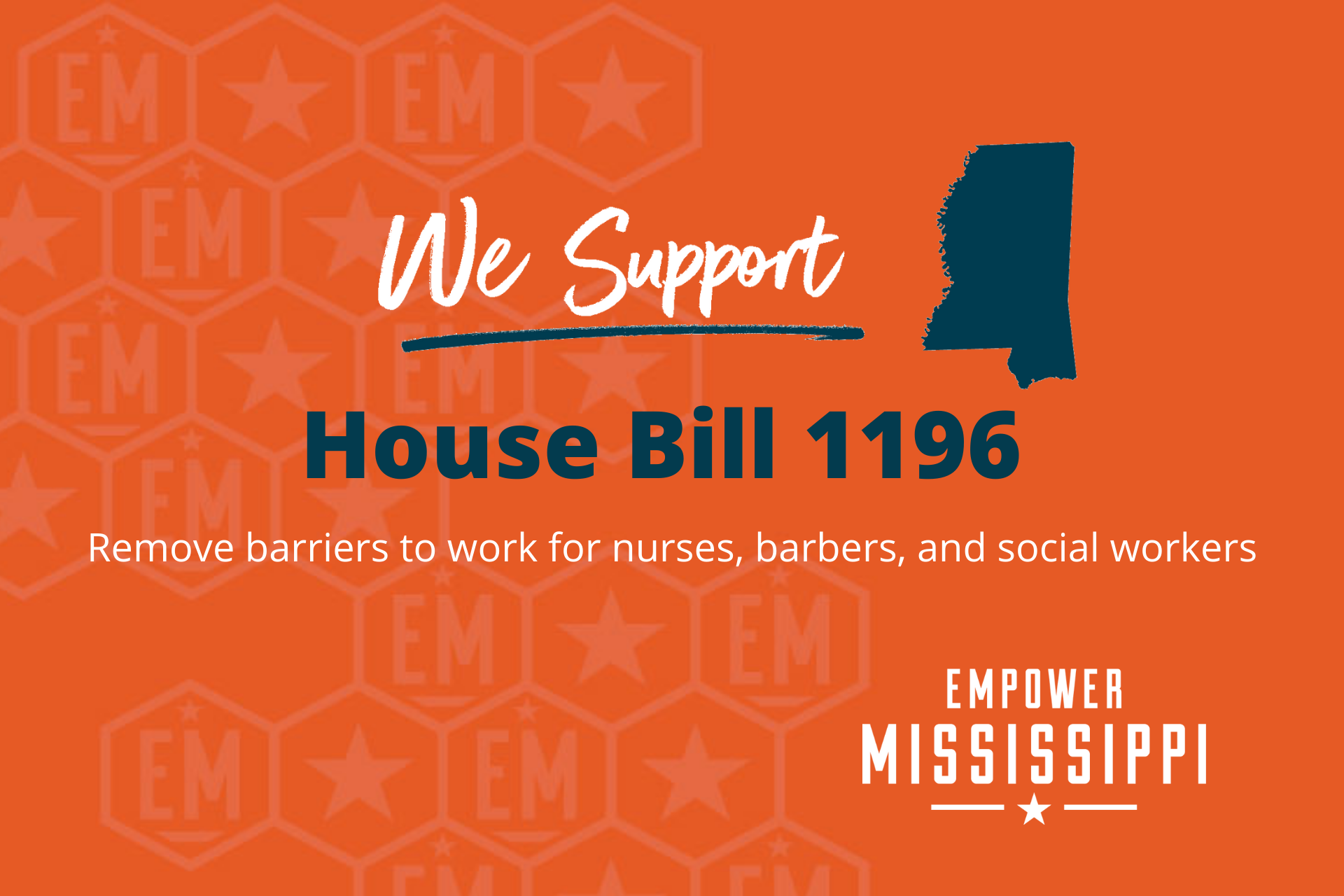 House Bill 1196, sponsored by Rep. Nick Bain, would prevent those who want to be barbers, nurses, or social workers from being denied an occupational license simply because of a criminal conviction.
Current law allows for individuals with a past criminal conviction to be denied the opportunity to work in these fields, with no limitations on the severity of the offense or the time since the offense occurred. This bill instead limits the scope of these regulations, to ensure that people are only denied the opportunity to pursue work in these fields if their conviction directly relates to the job at hand.
The bill builds on the Fresh Start Act of 2019, a bipartisan bill which passed the legislature overwhelmingly and was signed into law by then-Gov. Phil Bryant. The Fresh Start Act states that occupational licensing boards may only deny licenses to work if the applicant's criminal conviction directly relates to the duties and responsibilities for the licensed field. The Fresh Start Act applied to several occupations, including EMTs, but excluded dozens of professions like nursing, which still include prohibitions in state law.
The bill does not pose any new mandates on private employers, who will remain free to conduct background checks on applicants and hire individuals at their discretion.
Empower Mississippi supports this bill.
It has been referred to Judiciary B. You can read the bill here.