HB 1173: Teacher supply cards for public charter school teachers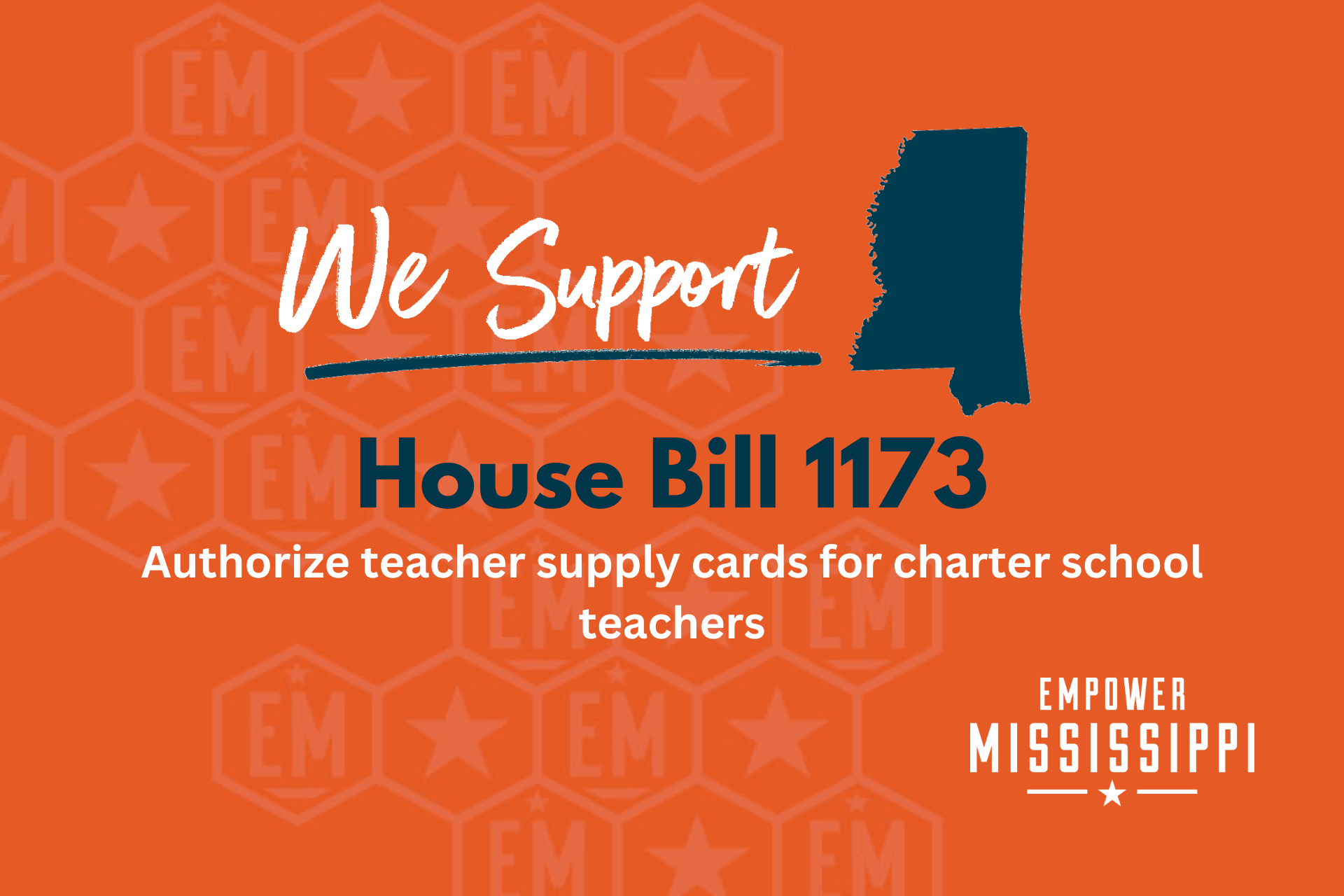 House Bill 1173, authored by Rep. Richard Bennett, would provide charter school teachers with teacher supply cards. 
This would be the same debit cards provided to teachers in traditional public schools that help pay for classroom supplies.
This simply provides equity to charter school teachers and provides them with the same resources currently available to district school teachers. 
✅ Empower Mississippi supports this bill.
It has been referred to Education. You can read the bill here.