HB 1113: Home-based business freedom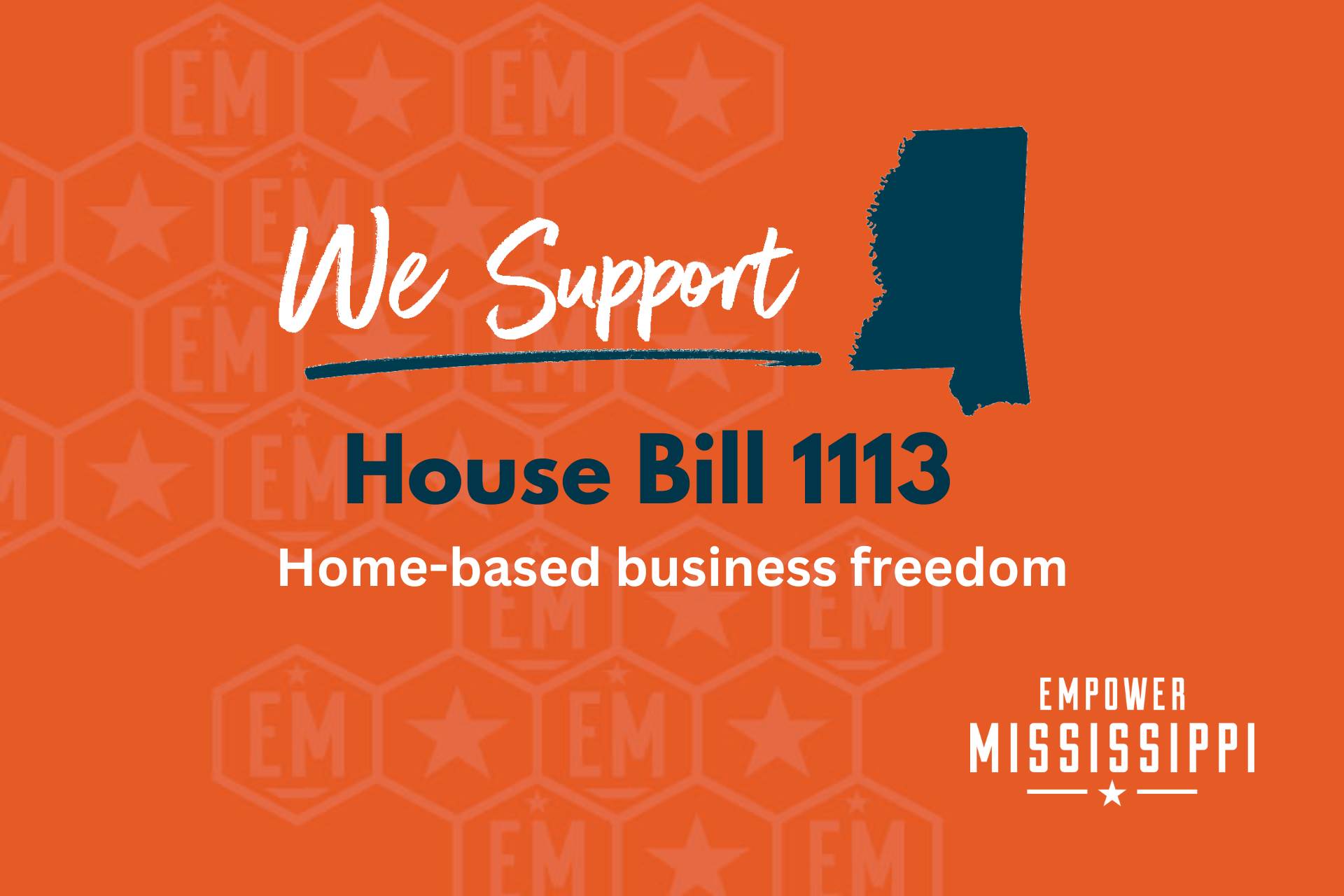 House Bill 1113, sponsored by Rep. Jansen Owen, prohibits local governments from restricting home-based occupations.
As Mississippi continues to grapple with a stagnant population, one of the brightest areas for potential is home-based businesses. We know that entrepreneurship began to climb at the beginning of the pandemic. But as technology has progressed over the past two-plus decades, the trend toward home-based businesses is not new. There are roughly 15 million home-based businesses in the United States, which makes up about half of all small businesses. Sixty-nine percent of startups are home-based, and 58 percent are women-owned.
And the benefits of a home-based business are great. This allows entrepreneurs to follow their dream, with a particular benefit for groups like stay-at-home moms, as evidenced by the number of businesses run by women. One of the major considerations of running a home-based business is the ability to balance work and family responsibilities, increasing quality of life. And, naturally, there is a lower cost associated with running a business from your house.
But throughout Mississippi, various municipalities have a variety of regulations that home-based businesses must face. And chances are they are different in the town next to you, creating uniformity problems.
Existing regulations that limit home-based businesses include limitations on the percentage of square footage in your house that can be dedicated to your business, what kind of equipment you can have, or who can work in your house. Meaning some places only allow family members to work with you. So working with your aunt is okay, but not your best friend. Your friend can be at your house any time of day, but if you start calling clients, you are breaking the law.
The proposed legislation doesn't suddenly eliminate smart neighborhood regulations, but it is very clear in what a local government can do and what an entrepreneur can expect. This is good for protecting neighborhoods and providing for economic growth. 
Empower Mississippi supports this legislation.
The bill died in committee. You can read the bill here.