Getting a Job is Not that Simple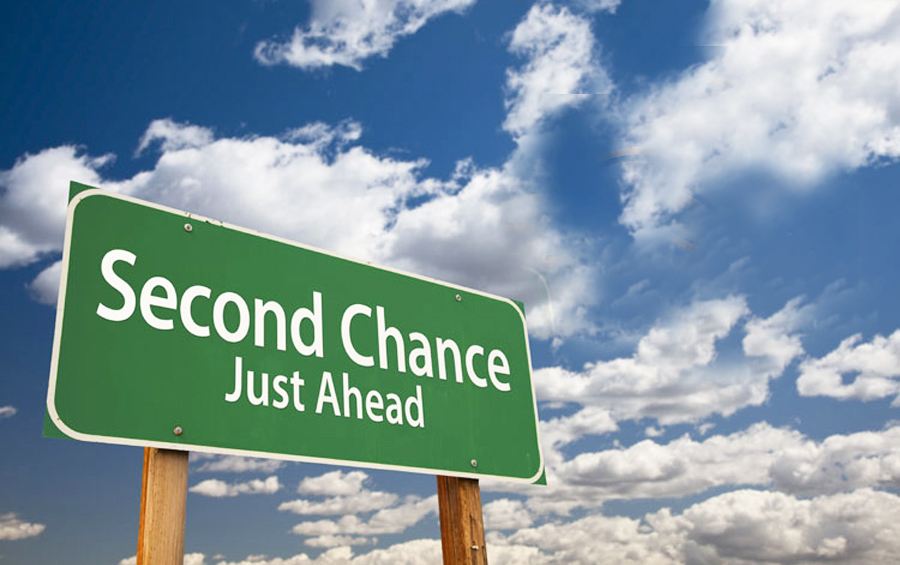 The American dream conjures images of people building a life for themselves, working hard to get from poverty to prosperity. This is the vision we share for Mississippi – people working to improve their own lives. There's a sense of pride in pulling one's self up by the bootstraps, but for a large segment of our population, we've cut off their bootstraps.
People who have been incarcerated face many barriers that make it more difficult for them to gain employment. Once they are released from prison, they face loads of legal restrictions and many critical decisions: where they will live, where to look for a job, how to get from one place to another, and how to pay for the necessities.
Over 90% of people who are incarcerated will be released at some point and without the opportunity to find meaningful employment, they often return to lives of poverty and old habits. It's in everyone's best interest that they get a job as soon as possible upon release, but that's easier said than done.
The Council of State Governments is a group that analyzes the laws of different states. They documented every law in Mississippi that impacts people who have been incarcerated – from preventing you from owning a firearm, to requiring you to pay monthly supervision fees, to preventing you from getting a license to cut hair. In their report on Mississippi, they documented over 800 collateral consequences, many of which make it even more difficult to find work after release.
Following is a sampling of those collateral consequences:
Any drug conviction results in the suspension of a driver's license for six months, regardless of whether the offense was related to driving or not.
Monthly supervision fees of at least $50 are required, sometimes in addition to child support obligations.
Monthly supervision meetings during the workday are required.
Any felony conviction, whether violent or nonviolent, prevents one from owning a firearm for life.
Supervision rules can prevent one from traveling to another part of the state for work.
A conviction can make one ineligible for financial aid to go back to school.
A conviction makes one ineligible to serve as a foster parent.
One is ineligible to receive food stamps or even reside in a household receiving food stamps.
The dire consequences of a felony conviction last far longer than the years spent in prison. Everyone agrees that there should be some repercussions for people who break the law. But after that person has served their time, we expect them to reenter the community as a law-abiding citizen and get to work.
One conviction at any point during someone's life can effectively close off many career options forever. Even if an employer is willing to hire someone who was previously incarcerated for a certain job, state laws prevent them from even being licensed to work. With these barriers, it's no surprise that the unemployment rate for people who have been incarcerated is 21% higher than the unemployment rate for everyone else. A conviction prevents someone from being able to work in many licensed occupations including:
Barber
Barber instructor
Cosmetologist
Cosmetology instructor
Manicurist
Wig specialist
Landscape architect
Auctioneer
Chiropractor
Truck Driver
Hearing aid dealer
Nursing home administrator
Funeral director
Counselor
Speech Pathologist
Audiologist
Social Worker
Athletic Trainer
Any state employment
Home Inspector
Tattoo Artist
Taxi Driver
Interior Designer
Well Driller
Mobile Home Installer
Casino Employee
Scrap metal dealer
Behavior analyst
Pesticide worker
Veterinarian
Mortgage broker
Teacher
Attorney
Doctor
Certified Public Accountant
Physical Therapist
Architect
Pawn Broker
Check casher
Bus driver
Ambulance driver
Paramedic
Hospice worker
Nurse
Pharmacist
Nursing home employee
Home health worker
Psychiatric treatment center employee
Adult day care employee
Dietitian
Radiation Therapist
And dozens more
When people are prevented from working in legitimate professions, they can choose to return to a life of crime to support themselves and their families. It's imperative that the state seek to reduce these barriers to help people get back on their feet after an interaction with the criminal justice system. Beyond this, our criminal justice system has larger impacts on our state when considering the high number of people who are still incarcerated for addiction or mental health issues. Instead of diverting these individuals to drug court, probation, or treatment, the taxpayers are paying to hold them in prison, where oftentimes their underlying issues go unaddressed and their employment prospects are unimproved.
Smart criminal justice reforms can offer the dignity of work to people who have made mistakes, while saving taxpayer dollars and creating safer communities for everyone. All Mississippians benefit when these barriers are removed.