Finding The Right Pace For Her Son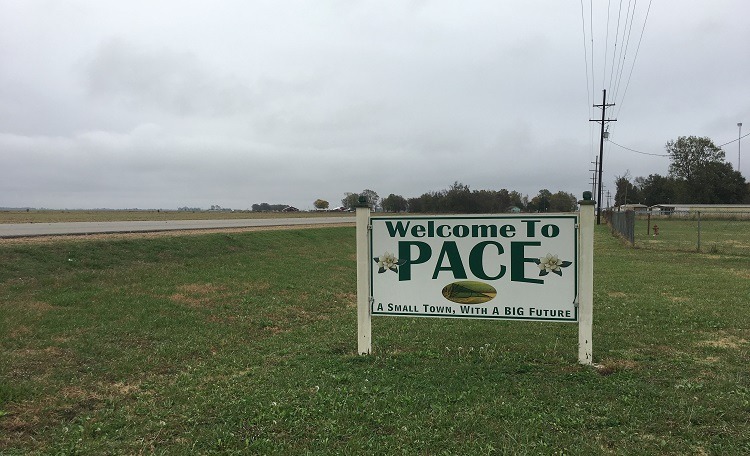 As you leave Cleveland and head toward the Mississippi River, you will go through the town of Pace. The expression, "Blink and you'll miss it," often gets overused when talking about small towns but it will certainly suffice when talking about this town in Bolivar County.
Pace is small in size, less than a quarter of a square mile total, and population, about 275 as of the last census. That 275 includes Carla Walker, a mother of two – an eight-year-old son and a one-year-old daughter. She lives right off Highway 8, about 10 miles from the daycare where she works and where her son attends school.
Like most of the families Carla knows, her son, T.J., began in a district school. That is where everyone went, and she didn't know much about private schools at the time.
Early on, T.J. began to struggle. This was usually attributed to him just being a boy or just being young. "Everything will be fine," Carla was told. This continued through kindergarten and first grade. The first person to test him just said he was spoiled and needed more independence. He barely passed first grade.
Carla knew something wasn't right.
In second grade, she had T.J. tested by a different doctor who diagnosed him with ADHD and outlined the accommodations he would need, such as more time for his work. The school district received the accommodations, but never complied, and he never received an Individualized Education Plan (IEP).
"I gave them all of the information we received from the doctor, but they did not follow up on it at all," Walker said. "He wasn't getting the help he needed, and this was a stressful time. I was pregnant with my little girl, but worrying about his school. It was bad."
In need of a new option
By January, Carla knew she needed to do something for her son. Her home school district, West Bolivar, had denied a transfer to the Cleveland School District, but a friend told her about Presbyterian Day School, a private school in Cleveland.
T.J. instantly loved the school during their first visit.
Carla knew this was T.J.'s best option and she needed to make it work. So when Carla received her tax refund check for the year, she knew where the money would go.
"When you are young like I am, I wanted to spend that money on different stuff, but my son's education comes first," Walker added. "So, I just had to buckle down and put the money in a bank. And any leftover money from my paycheck goes in the bank."
For Carla and her family, the financial reality of choosing a private school means everyone must make sacrifices. Carla works more hours. They can't do everything they once did or buy everything they once bought. If it's not important, they just don't buy it.
The best decision she ever made
But the sacrifices are well worth it. On multiple occasions, Carla said this was the best decision she ever made.
T.J. used to cry before school, saying he didn't want to go. He couldn't enjoy his weekends because he was thinking about school the whole time.
Not anymore.
At his new school, T.J. is able to learn at a pace that is right for him. He is receiving the individualized attention that he needs in a smaller setting. He's making good grades. And he's happy. Those weekends that were spent dreading Monday are now spent talking about school.
"He's reading more. He didn't like to read when he was in public school, but now he wants me to buy him chapter books," Walker said. "I had to beg him to read, but now he reads every day."
Carla plans to keep T.J. in private school. She will make it work because she knows he needs this school.
Everyone should have school choice
There are many others like Carla across the state who are working extra hours or multiple jobs to pay for private school because they have no other option.
Expanding school choice programs like the Special Needs ESA would provide equal access to all families.
"I think school choice would be a great idea for everybody because parents would be able to put their children in a school they like," Walker said.
These families should be able to choose where to send their children to school. By expanding Mississippi's Education Scholarship Account program to include more students, we can empower parents to find the best education for their children.
The sign on Highway 8 says, 'Welcome to Pace, A Small Town, With A Big Future.' Because of the sacrifices and choices that Carla made, her son has that big future.