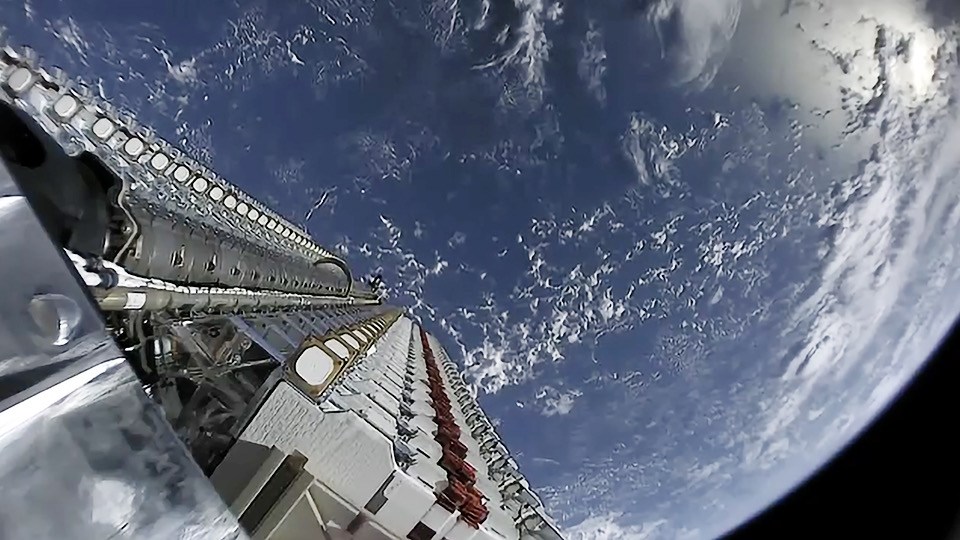 Empower Mississippi focuses its energy on transformative policy related to education, work, and justice. But you cannot talk about any of these subject areas without recognizing the profound impact technology plays in modern society.
As Empower Chairman of the Board Gerard Gibert wrote in a recent opinion editorial, "the era of COVID-19 has only accelerated the trend toward technology. It is through the internet that people have worked, shopped, held class, sought medical attention through telemedicine, found entertainment, and accessed reliable information that helped them to better understand the risks associated with the pandemic."
But with increasing reliance on internet technology comes increasing demand on the network of service providers that keep us online.
Virtual Schools
Take, as an example, virtual schools. In the late 1990s and early 2000s, about half of all states created a state virtual school. Notably, in most instances, these are not what most people think of as schools. They don't give out diplomas. Rather, they offer courses and teachers that might not otherwise be available in every traditional school district. This is particularly important when there are teacher shortages in certain highly technical subjects, such as S.T.E.M. courses.
Mississippi joined the ranks of states providing virtual school in 2006. As of early 2020, state virtual schools provided over 1 million course enrollments. But the degree of adoption and success is varied. Florida has over half a million enrollments. Alabama and Arkansas over 80,000 and near 50,000 respectively. By contrast, Mississippi's program has approximately 5,000 enrollments.
One particular concern of critics toward expanding virtual school options in Mississippi revolves around internet connectivity across the state. Data shows that 80.9 percent of Mississippians have access to broadband speeds of 100 mbps or faster, with 56.3 percent having access to speeds approaching 1 gigabit.
In either case, those speeds are more than sufficient to stream virtual learning and simultaneously run a myriad of other internet-reliant platforms. The problem comes in particularly rural, and often disadvantaged, areas of the state. Less than 30 percent of the people living in Amite, Franklin, Greene, Issaquena, and Perry County have access to internet speeds exceeding 25 mbps.
It's Not Just Education
While the above-mentioned counties may not be heavily populated, the connectivity problems in these locations do put residents at a disadvantage and not just when it comes to education. So much of the modern economy relies on connectivity and the trend shows no sign of deceleration. Today, nearly six million people are directly employed by internet-based companies, with an estimated 13 million more indirect jobs. The sector is the fourth largest in the country, adding $2.1 trillion to the national gross domestic product. In Mississippi alone, internet businesses contribute $8.6 billion to our economy, employ over 36,000 people and export $450 million in product. People without connectivity are excluded from this marketplace and risk falling even further behind economically.
Connectivity also plays a role in how policymakers approach criminal justice reform, specifically re-entry. Technology can contribute mightily to how well a former offender does upon release. We know that the number one indicator for whether someone will stay out of prison is having a job. Technology can be used by the formerly incarcerated and their probation officers to do remote check-ins that don't disrupt the offender's employment. It can also be used as a resource to help offenders stay on track with professional development.
So What About Elon?
This summer, Empower Mississippi was part of a coalition that announced principled support for bridging the digital divide with market forces. You can see the recommendations here. One of best ways to do that is by allowing new entrants and new technology to compete.
As it turns out, this might include eccentric billionaires with a knack for dreaming big. Enter Musk and his pet project, SpaceX. SpaceX is doing some truly fascinating things with satellite technology to achieve home internet speeds up to 200 mbps. At these speeds, the service is capable of streaming 40 HD Netflix accounts at once, with latency of only 25 milliseconds.
This blows currently available satellite internet out of the water, with speeds up to 8 times that available from services like Hughes Net. The "secret" is that the satellites are not being launched as far into space, meaning that satellites cover a smaller space but generate far better performance.
SpaceX has launched 900 of 4,400 satellites they will eventually send into orbit at a rate of 120 satellites a month. Their ability to do this is directly tied to a very simple idea. As SpaceX officials explained to us on a recent Zoom, if every time you flew across the country, the airline scrapped the airplane, air travel would be very expensive. The same is true of sending rockets into space. SpaceX figured out a way to reuse its rockets, making satellite launches affordable.
This technology won't work for everyone. But as a tool in the arsenal, it can help fill gaps in rural areas where laying fiber is simply too expensive relative to the demand. It's not a replacement so much as it is a cost effective and high-quality supplement to expand connectivity in current deserts.
The technology is in its infancy, but beta testing shows promise.