School Choice By the Numbers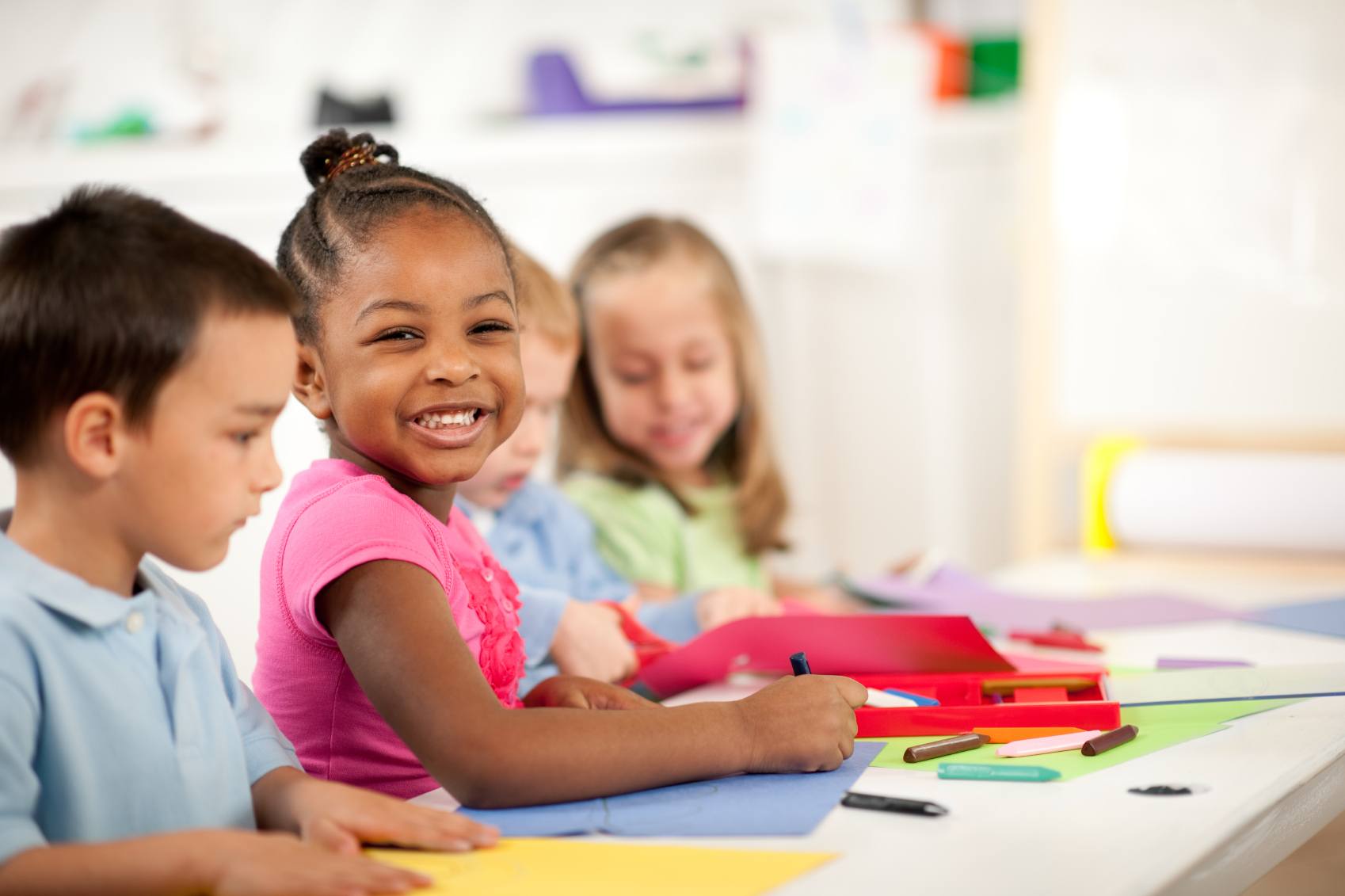 Over 4,500 students this year have what's known as school choice or the ability to use the tax dollars allocated for their education in a setting they and their families have chosen.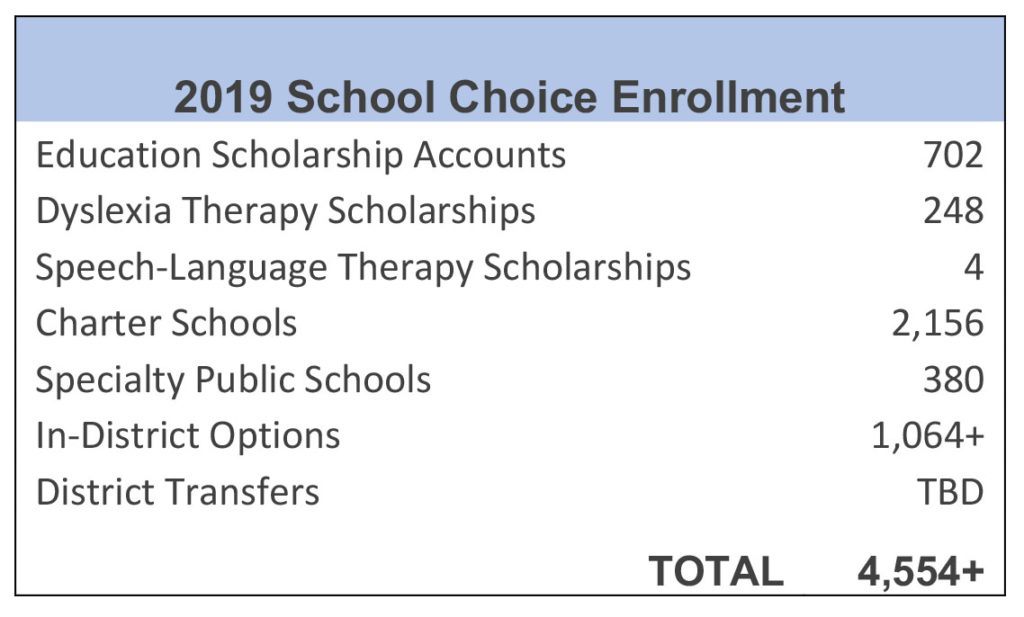 PRIVATE SCHOOL CHOICE IN MISSISSIPPI
A significant addition to school choice enrollment this year was nearly 300 new Education Scholarship Accounts (ESA). After four years of inaction by the legislature, though the wait list had boasted hundreds of students for years, funding for the program grew to match demand for the first time.
The wait for many is not over though. Almost as soon as new ESAs had been awarded, a new wait list of hundreds had formed.
The number of students receiving Dyslexia Therapy Scholarships and Speech-Language Therapy Scholarships grew slightly this year as well – neither of these programs has a cap, unlike ESAs.
ESAs and both scholarship programs enable students with special needs to opt into a private school setting if they choose. In light of the low statewide graduation rate for students with special needs, these programs were passed to give families the opportunity to find an educational setting where their child might find success. ESA families surveyed last year said their satisfaction with their child's education had increased by an astounding 67 percent since using the ESA.
PUBLIC SCHOOL CHOICE IN MISSISSIPPI
The biggest driver of school choice enrollment is charter schools. Three charter schools added grades this year, and a new school, Ambition Prep, opened its doors for the first time this fall. Of nine approved schools, three have yet to open: Leflore Legacy Academy was recently approved to open in the Delta, and RePublic Schools will open two more schools in future years. The first two charter schools to open – Midtown Public Charter School and Reimagine Prep – will also be the first to apply for reauthorization in 2020.
Every school had a wait list going into this school year along with high student retention rates.
The majority of charter schools are located in Jackson serving grades 5-8, and in 2018-2019, all charter schools serving middle schoolers ranked in the top half of Jackson area middle schools.
Within school districts, early college high schools are a newer option. Since 2015, six schools have partnered with two and four-year colleges to enable students to gain two years of college credit or an associate's degree while simultaneously pursuing a high school diploma. Over 1,000 students attend high school in this type of setting after successfully completing an application process developed by each school.
Two residential public schools – the Mississippi School of the Arts and the Mississippi School of Math and Science – serve students from all over the state in grades 11-12 who have applied or auditioned. Nearly 400 students utilize these two educational options.
Some districts offer magnet schools or programs with a particular theme or academic emphasis, such as performing arts, STEM, or International Baccalaureate (IB). Typically, students must apply or audition to participate.
State law also allows open enrollment with school board approval: students may transfer to a different school within their district or to a school in another district entirely if the school boards of the districts involved allow it.
At this time, the number of students in magnet schools or programs and the number of students who are district transfers are not known.
EDUCATIONAL OPPORTUNITY ON THE RISE
All in all, Mississippians have more opportunities than ever to find the educational program, services, staff, curriculum, and environment their children need.
Educational opportunity is on the rise in the Magnolia State.