Education Spending Up, Enrollment and Teacher Salaries Flat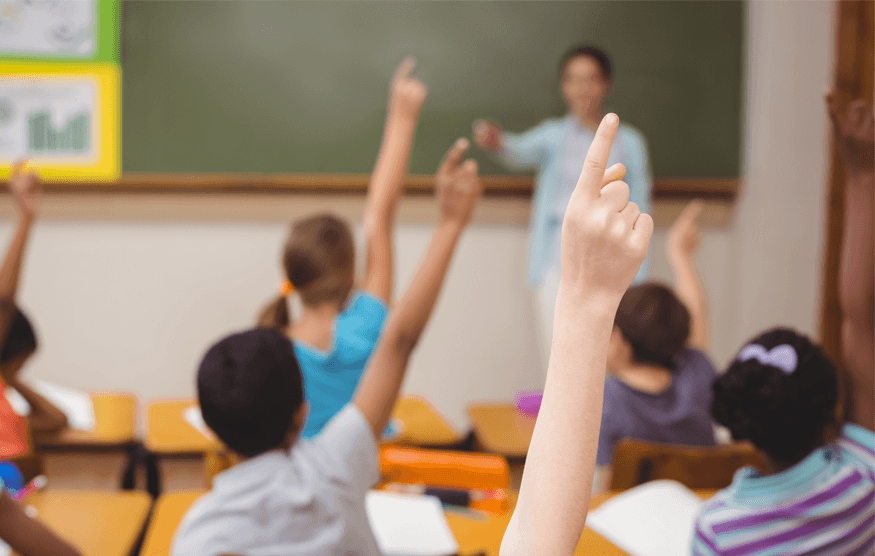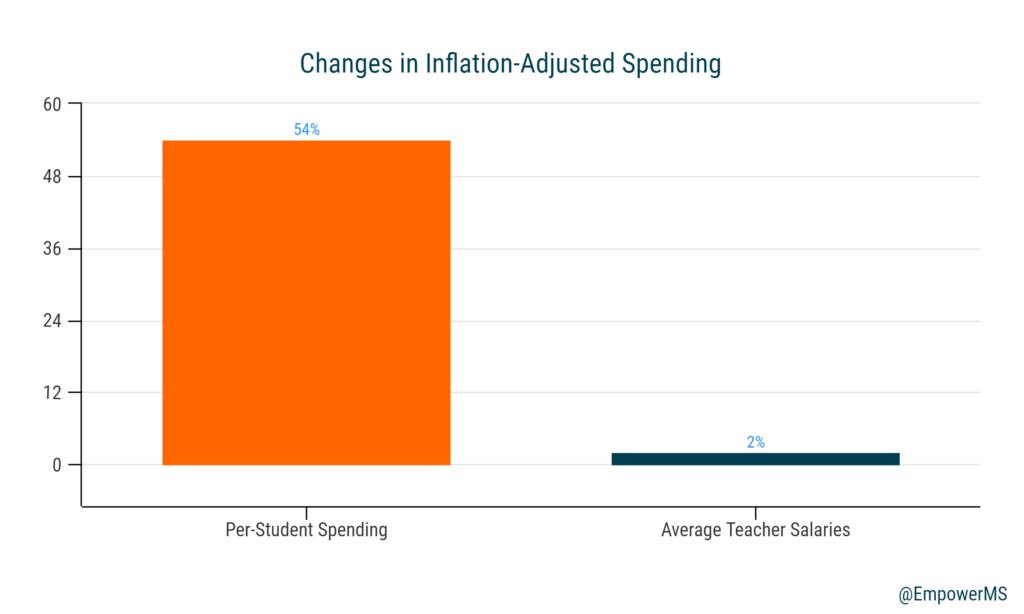 Over the past two plus decades, inflation adjusted per-student education spending in Mississippi has increased by 54 percent while teacher salaries have increased by just two percent and student enrollment has decreased by three percent.
In his new report, Back To The Staffing Surge, Benjamin Scafidi, Ph. D., reviews and updates staffing patterns and spending habits in America's district schools dating back to the early 1990s. The report shows that as a country we have greatly increased education spending and the number of non-teachers on payrolls at district school, while test scores and teacher salaries have remained stagnant at best.
What does the data show about Mississippi?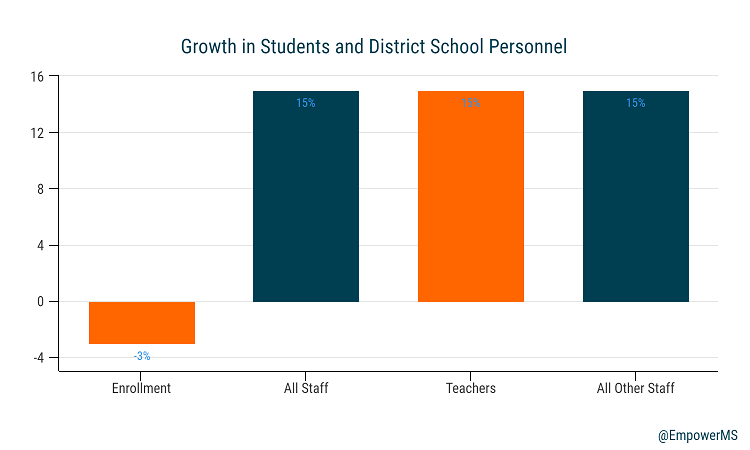 When it comes to education spending patterns, contrary to what you often hear, Mississippi has actually increased spending at a faster clip than most other states and the nation as a whole.
Mississippi has increased per-student spending, adjusted for inflation, by 54 percent from FY 1992 through FY 2014. That means this data does not even take into account the additional increases that followed over the next few years that far outpaced inflation. During this time period, only seven states (plus the District of Columbia) saw greater increases. Moreover, Mississippi's increase in spending was exactly double the national average of 27 percent.
Where did this money go? Not to teacher salaries. During the same period, teacher salaries in Mississippi, adjusted for inflation, increased by only two percent.
Mississippi was one of eight states to actually see a decrease in enrollment from FY 1992 through FY 2015. During this time period, enrollment decreased by three percent while the size of staff, both teachers and non-teachers increased by 15 percent.
Calculating the "extra" staff beyond enrollment growth (or changes) during this time, the report estimates that Mississippi has 5,415 "extra" non-teachers on staff. This is common across the country with more than a half-million fitting into this category nationwide.
If Mississippi did not have this extra staff, we could realize a savings of $324,887,237. This means Mississippi teachers could see an increase in their pay of $10,055. Or we could fund more than 43,000 Education Scholarship Accounts (if they were funded at $5,000 each).
This, of course, ignores other potential uses of the money. Most notably, some are calling for an increase in gasoline taxes to fund additional road and bridge repairs. Over $300 million would go a very long way to fixing potholes without having to raise taxes.
The report also looked at staffing changes during the Great Recession where economic distress caused many public agencies to see their budgets slashed. Education did significantly better than the nation as a whole with just a three percent decrease in total school personnel compared to a nine percent increase in the national unemployment rate. However, teachers bore the brunt of the job losses with a 3.7 percent decrease in teachers compared to a 2.2 percent decrease in non-teaching staff.
Alabama had the most balanced enrollment growth to non-teacher staff growth in the country. While their enrollment grew by three percent, the non-teaching staff grew by just eight percent. This five-point gap is much narrower than Mississippi's 18-point gap (or the nation's 27-point gap). As a result, despite having 50 percent more students than Mississippi, Alabama is only spending $118,000,000 on extra non-teachers, or about 36 percent of what Mississippi spends.
To see the full data, you can read the report here.