Delta Choices: Parents Ask, A School Answers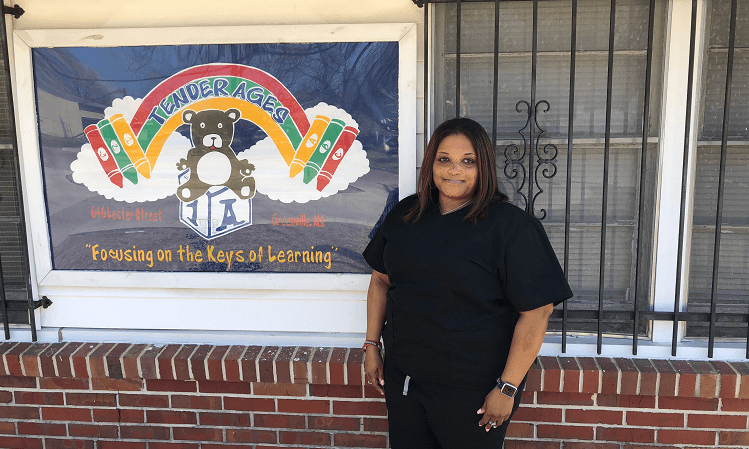 Yashica Davenport knew her son needed more attention at school. So as he entered 5th grade, she made the decision to enroll him at Tender Ages Christian Academy in Greenville. It's a private school that operates a little differently than the schooling model most of us are used to.
Tender Ages began as a preschool several years ago, providing an early elementary education to children in Greenville through kindergarten. But it stopped there, and families had to decide where their children would go next.
For many, that meant a rapidly shrinking school system with a long history of academic issues and a low graduation rate of about 60 percent. In fact, enrollment in the Greenville Public School District has decreased 35 percent over the past 15 years from more than 7,300 students to less than 4,900 this year.
Because of the need and demand, Tender Ages expanded.
"Within our community we saw education was a need, a necessity," Dekeiba Lee, Assistant Director of Tender Ages, said. "We felt we could grow and that we didn't need to end in kindergarten. We knew we needed to go further to help our community and a lot of parents had asked if we could go beyond kindergarten. They didn't want to take their kids out because this was their foundation."
In 2014, Tender Ages became accredited and opened its first class above kindergarten.
That year, they started with four first graders. Now in their fourth year as an elementary school, they have 32 students through sixth grade on two campuses in town.
The school currently has a waiting list for both their preschool and elementary school as more parents learn about the school and what makes them unique.
For Tender Ages, it starts with the small classrooms and individual attention.
"Parents love the hands-on teaching," Dekeiba said. "Their child is able to get one-on-one attention with a teacher without 25 other students. We want to make sure each child understands the information before moving forward and they can speak freely and ask questions along the way."
And the children can learn in a Christian environment.
"We put God first," Dekeiba added. "We make sure that He shows up in everything we do. We put our love and whole heart into educating the kids. We want that foundation to stay solid."
——————————————–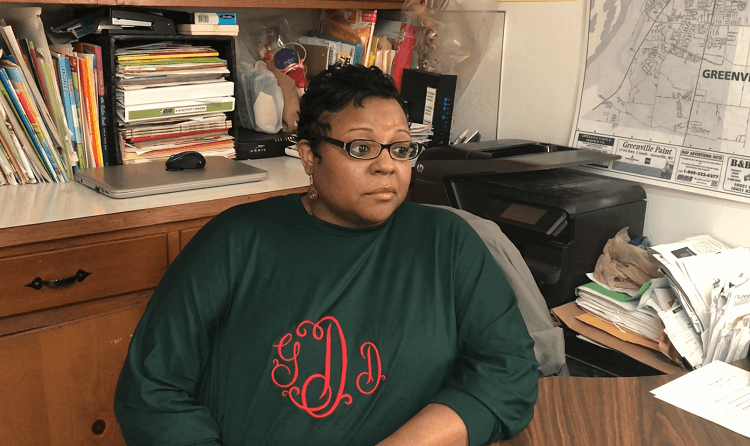 Yashica started noticing issues with her son Bryson in second grade. His attention would often wander, and his work ethic wasn't where it needed to be. Yashica figured it might just be a kid being a kid. So she left him in the district school. They later learned he has Attention Deficit Disorder though he never received an Individualized Education Plan from the district.
"The public school system class sizes were too big," Yashica said. "He had a focus problem and he couldn't focus on his work or complete his assignments."
When the problems were not getting any better, Yashica made the decision to enroll him at Tender Ages for fifth grade. The family was familiar with the school. Bryson had attended preschool at Tender Ages several years earlier.
Here, Bryson is receiving his education in the format that he needs to succeed.
"I transferred Bryson to Tender Ages because the class sizes are smaller," Yashica added. "He is able to get the individual attention and help that he needs."
Yashica tried sending him back to the district school the next year so he could participate in sports and the band. But she quickly realized that was not where he needed to be. He needed to remain at Tender Ages.
Now, he's doing well and getting A's and B's.
"If I hadn't found Tender Ages, Bryson would have failed."
——————————————–
The tuition at Tender Ages is just $300 per month. That may be lower than other private schools in Greenville and throughout the state and about one-third of what the local district school spends per child, but it's a hurdle for many families in an area where the poverty rate is more than double the national average.
Dekeiba said some families have left the school because their finances changed, and they can no longer afford the school. It was one of the reasons Yashica waited to enroll  her son.
"If we had school choice, I would have done this sooner," Yashica said. "The tuition and fees were weighing on me. I could have moved him sooner with a scholarship instead of waiting until it got so bad."
School choice would allow parents to use the tax dollars associated with their child's education to select the best educational setting for their child. And it would allow quality educational options which have parental demand to grow.
"School choice would help the school grow," Dekeiba said. "Our demand would be bigger if families didn't have the financial hurdle."
Even still, families are sacrificing to make it work because of the education their children are receiving.
For Yashica, this struggle is worthwhile. To make it work, she took a second job. Those extra hours help pay for Bryson's tuition. She's happy to do it if it will help her son.
In fact, moms like Yashica would love to see the school continue to grow.
"It's scary right now," Yashica said. "I'm in the process of trying to find the place that will fit him."
Dekeiba said they regularly have parents asking just that: if they can expand even more. They would love to continue to grow but they would need to find a larger building, and then pay for that larger building, before beginning that process.
Yashica doesn't want her son placed in another large setting where he will get lost.
She says with hope, "I just stay prayerful."