Coffee and Conversation: Grant Callen with Leisha Pickering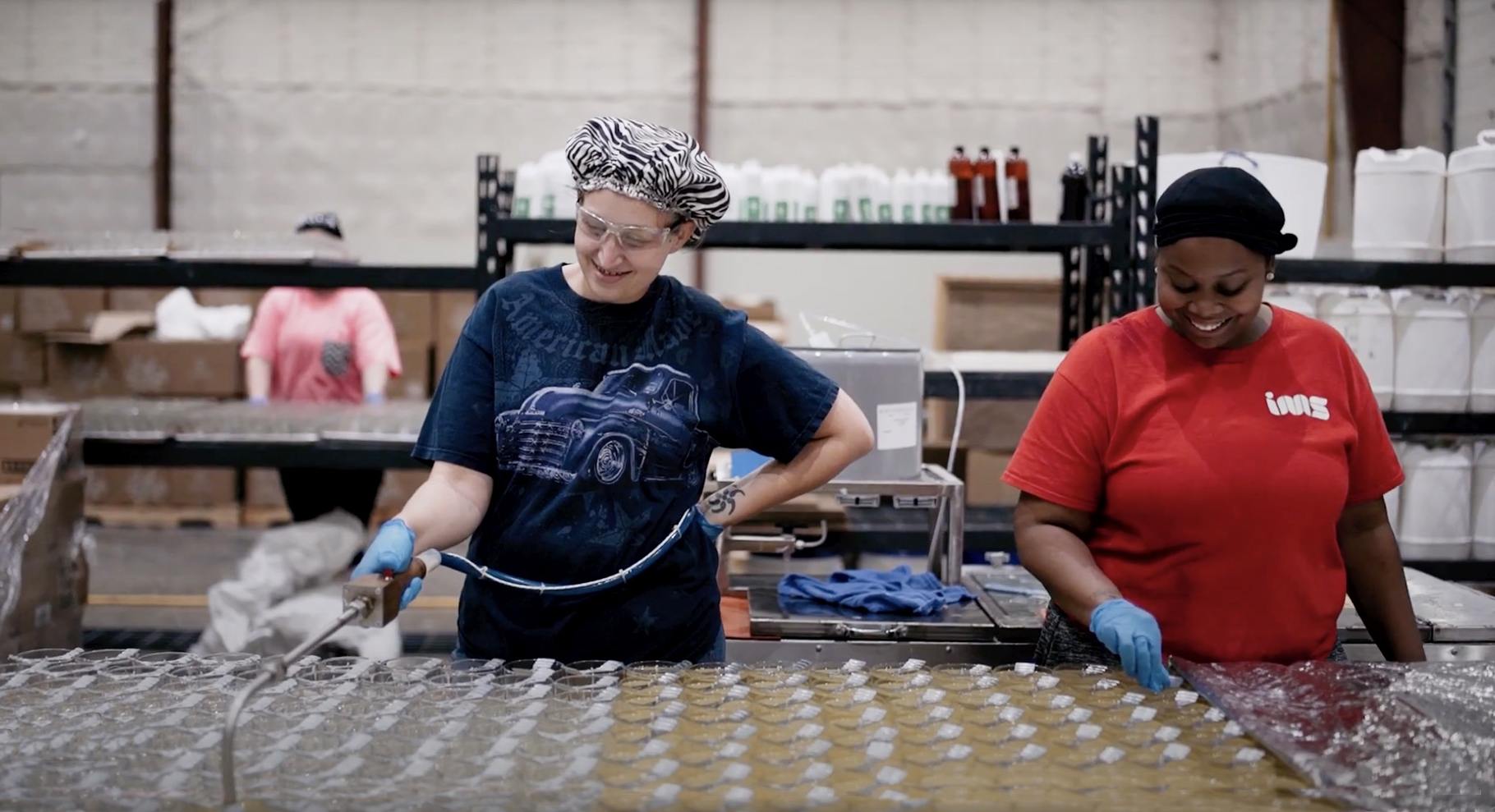 "What can I do to help?"
That's the question Leisha Pickering asked herself after several visits to her Madison County farm by people who were looking for work.
"Quite often I would have people stop in and ask if I had a job they could do or knew of a place where they could get a job," she said.
She was approached on the farm by a young man who was in dire need of a job and didn't have any sustainable options.
"I thought surely we can come up with something that we can make – maybe by hand – that could provide work."
A lover of bath products, Pickering settled on the idea of creating bath bombs.
"We started making bath bombs before they were cool," she laughed.  "They are of great quality and are great for the skin.  And I began thinking that if it's made by hand it can provide him a job."
Pickering headed into her kitchen and pulled out her mixers.
"We just began mixing and experimenting," she said.
They carried their creations to the local farmer's market and began selling their products.
"That's how Musee was started.  The company grew organically," she said.
Today, Musee is seen nationwide in large chains like Macy's and Anthropologie as well as in small gift boutiques.
She felt called to employ and work with people who may not have otherwise had work opportunities. Thousands of individuals leave the state's prisons every year, facing over 800 legal restrictions, which can make it difficult to find or maintain work.  The transition from unproductive incarceration into productive work is nearly impossible for those leaving incarceration.
"We employ a whole population of women coming out of prison," she said.  "We also employ people with special needs and people who have lived in chronic poverty."
They partner with Crossroads, an organization dedicated to providing refuge for women as they begin to piece their lives back together after spending time in prison, treatment centers, or abusive situations.  Crossroads provides a safe and positive environment while encouraging their women to find jobs and live on their own.
"We believe that if you surround a person with enough love and encouragement that person can really flourish.  If you're coming out of prison and want to change your life you really need a support system in place.  Oftentimes many women don't have a place to return to.  They are estranged from their families and don't need to go back to their old friend groups, but if you have a felony it's very hard to find a place to live and a job.  I personally believe you don't define a person by their past.  You look at the beauty in their life.  You look at the possibilities and the potential."
Pickering said she is passionate about the products created by Musee, but she is even more passionate about the hands that make the products.
"A lot of people coming out of prison know they've messed up," said Pickering.  "They are our hardest workers and I asked them why and they told me it's because they have more to prove.  They tell us all the time that they are thankful for the opportunity."
Pickering said she is incredibly inspired when she hears the stories and experiences that her employees have been through.
"It talks great courage to want to change your life.  It takes a lot of perseverance.
"I believe that maybe you can't change the whole world, but you can change your world and make a difference in the lives that are around you," she said.
That's exactly what she's doing.