Clock is ticking for Mississippi legislature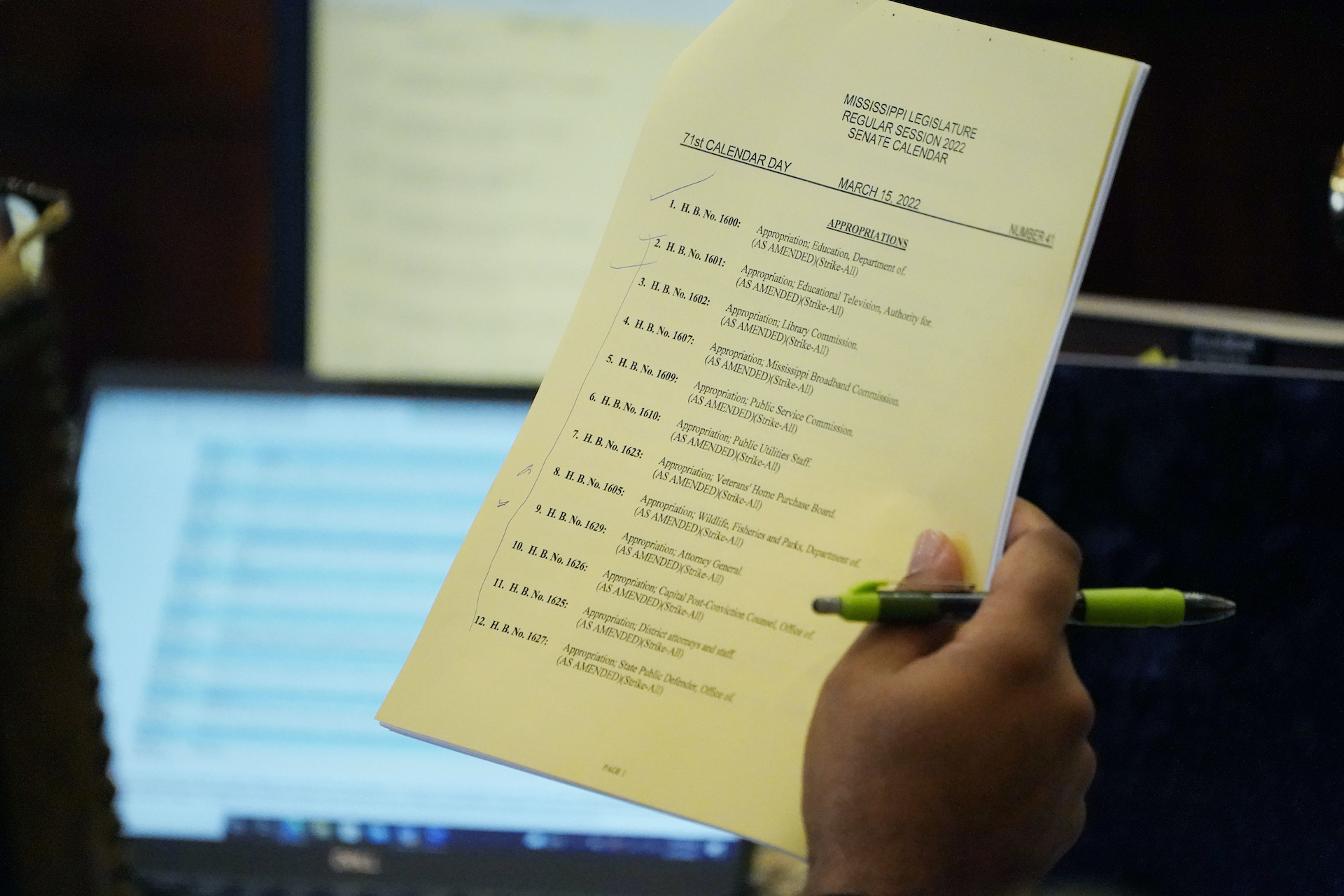 The 2022 legislative session is headed down the home stretch with several major pieces of legislation hanging in the balance.
Among the big items still to be resolved in the next week and a half are legislative redistricting, passing a spending plan for the $1.8 billion in federal funds allocated to Mississippi by Congress under the American Rescue Plan, and the possible culmination of a two-year discussion on eliminating our state income tax.
None of these efforts are an island. In the course of a legislative session, the pathway to success for one bill often becomes intertwined with other key priorities. Call it horse-trading. Call it sausage making. Shake your fist at the sky. It's reality. This year is no different.
Looming large over all these discussions is whether the House and Senate can find common ground on significant tax reform and whether Gov. Reeves would exercise his constitutional authority to call a special session to take up income tax elimination should the chambers fail.
The good news from our vantage point is that both chambers have come closer together in recent weeks, seemingly recognizing the concerns of colleagues in the other chamber and showing a willingness to embrace new ideas. The challenge is whether the remaining gap between the House and Senate can be bridged before this coming Saturday's deadline to file revenue bill conference reports.
There is a clear path forward that borrows from both chambers' proposals and would yield meaningful tax relief for Mississippi's working families. The Senate's recently adopted framework of eliminating the current 4 percent bracket that applies to the first $5,000 of taxed income, while lowering the income tax rate that applies to all remaining income, can be built upon to create a simple and much lower flat tax that puts money back into Mississippians' pockets without any tax offsets.
The House's target of income tax elimination, with a trigger designed to accommodate inflation, could be added on to gradually reduce the rate as government revenue grows over time. Other states, like Colorado, have used these kinds of triggers or "fiscal rules" to provide for reasonable spending growth while returning taxpayer dollars.
This kind of plan would not only be beneficial to taxpayers and the larger economy, but sustainable. Despite "Chicken Little" claims by some advocates of larger government, this approach would not jeopardize core functions of government like education or infrastructure. Mississippi has had back-to-back billion surpluses and is sitting on over $4 billion in reserves. We can afford a good plan.
One item not hanging in the balance is a long-awaited teacher pay raise. Yesterday the Mississippi House adopted a conference report that will raise Mississippi teacher salaries above both the Southeast and U.S. average. The proposal, which now heads to the Governor, is a sizable investment in educators and a byproduct of hard work and compromise between the chambers and Senate and House Education Chairman, Dennis DeBar and Richard Bennett. This agreement is hard proof that the legislature is not trying to harm education, as those who peddle fear for popularity claim.
The legislature has until Sunday, April 3rd to wrap up its business. We'll keep you informed as the clock ticks down.