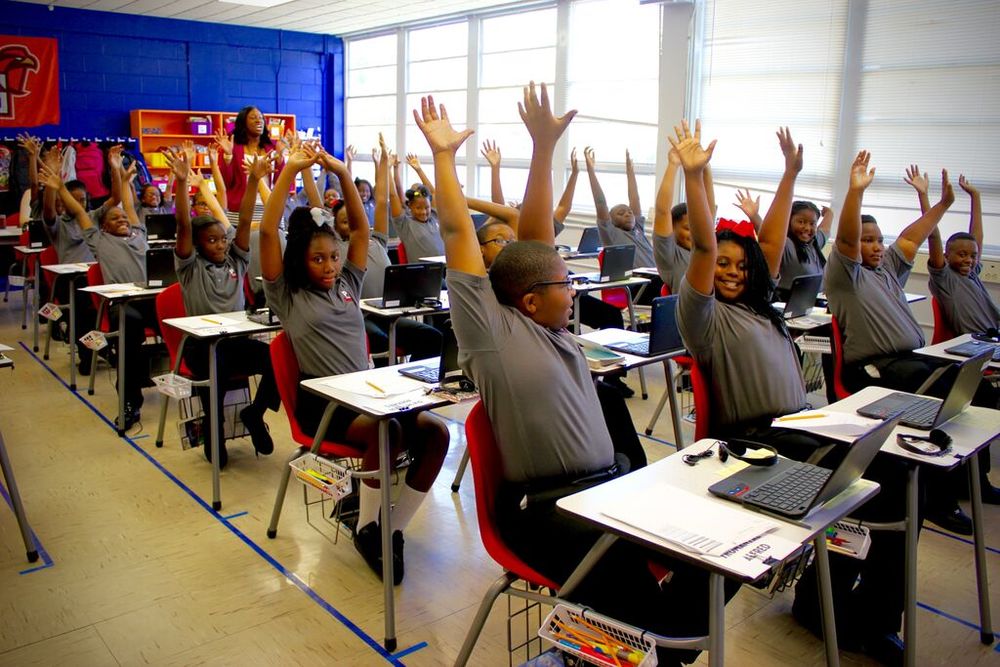 When school begins this fall, some 3.2 million students across the nation will be enrolled in a public charter school. Charter school enrollment has doubled over the past decade, making it the fastest growing education sector in the United States.
And it shows no signs of slowing down.
Mississippi was one of the last states to adopt charter schools with the first schools opening just three years ago. The pace of approving schools has similarly lagged. In most locations parents still don't have another option.
Still, we will see a couple of milestones this year. Mississippi charter enrollment will easily surpass 1,000 students for the first time. And the first school outside of Jackson will welcome students when Clarksdale Collegiate Public Charter School opens in the Mississippi Delta this fall.
The right educational setting for each child
Anthony Evans is like most parents. He just wants what is best for his children. He wants to see them grow up to be successful, productive citizens. And to be good people.
For his family, that has meant traditional public school, private school, and most recently, a charter school. Because one school won't necessarily serve every need of every child over the course of their elementary and secondary education careers.
Anthony didn't just want to see his children pushed through a system. He wanted to see them thrive.
Anthony's oldest, Kierra, graduated from Hillcrest Christian School, a private school in south Jackson. His youngest, Ethan, is a student at Watkins Elementary School, a public school in Jackson.
And Anthony Jr. is entering 7th grade at Reimagine Prep Charter School.
When Anthony first visited Reimagine he was impressed.
"I did research before going to an open house to make sure this was right for my son," Anthony said. "I loved what they had to offer. There is structure and discipline. It's just a good school and a good environment."
As for many children, the transition to a charter environment wasn't the easiest.
"He initially didn't like it," Anthony admits. "There was lots of homework and a longer day. But he fought through it and likes it now. The long hours no longer bother him. He just got used to it and to what is expected."
Since the switch, Anthony's academic performance has improved. When he entered Reimagine in 5th grade he was reading at a 2nd grade level. He's now reading at grade level.
"It's because of Reimagine."
And his son is continuing to grow and develop into the person Anthony wants him to be.
"His attitude is better," Anthony said. "He's well-behaved. That's how I measure success. I tell my son every day I don't want you to be locked up in prison. When it gets dark out I want to see you at home. Because I'm home. We got all kinds of kids in our neighborhood and he carries himself just a little different."
Families need a choice
Anthony is an Associate Minister at Ratliff Chapel in Edwards. Several years ago, he visited charter schools in Memphis with other area pastors as part of a tour sponsored by BAEO Mississippi. He liked what he saw.
"Families need a choice," Anthony stated. "I'm excited to see Reimagine Prep grow. I just wish it wasn't the only charter school in the area because we need more options."
Though slowly, those options are continuing to expand.