The 3-D School Grows To Meet Demand From Parents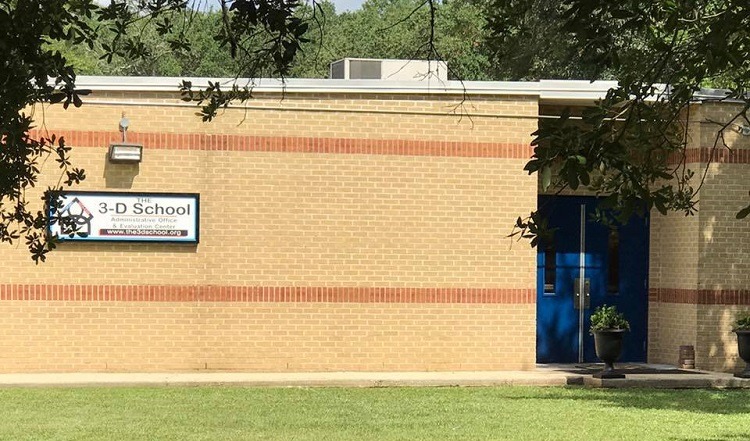 This week I had the privilege of attending parent orientation for the inaugural class at the 3-D School in Ocean Springs. The school, which is entering its tenth year at its original location in Petal, is growing (and expanding) because of demand from parents and school choice policies enacted by the legislature.
The 3-D School first opened because the services it provided for students with dyslexia were not available in other educational settings.
Serving A Need That Was Not Being Met
This specialty school provides comprehensive dyslexia therapy services by identifying children with the characteristics of dyslexia and providing an educational environment designed to include appropriate, multi-sensory research-based intervention, academic enrichment, and positive experiences that challenge students and build the necessary skills for success later in life.
Because of the quality of education a child receives at the 3-D School, families have been known to commute 100 miles each way every day for two or three years at a time. Rather than commute, some families have moved away from their home and relocated to Petal, often breaking up their own family in the process.
As a result of the demand, the 3-D School opened a new location on the Coast this year. Temporarily housed in an old school building in Ocean Springs, the school will serve around 30 kids this year. And much like the original campus in Petal, families are traveling to attend this school. But they are not just crossing county lines, they are crossing state lines.
Families from Louisiana have chosen the 3-D School for their children. Families are coming to Mississippi from other states to receive a high-quality education tailored for their child's specific learning needs because one is not available where they live.
But the high-quality education is just one part of the puzzle.
School Choice Opened The Door For Many Students
In 2012, the state legislature approved by the Dyslexia Scholarship, Mississippi's first private school choice program and the nation's first school choice program designed exclusively for students with dyslexia.
This program allows students to receive a scholarship worth about $5,000 to attend either a public school which is outside of their district or a private school that provides dyslexia services. It is revenue neutral, meaning the money that would have spent to educate that child in a district school follows them to their new school. It does not cost the state "new" money, nor does it touch federal or local funds from a school district.
Three years later the legislature adopted the Special Needs Education Scholarship Account (ESA), becoming just the third state in the nation to approve an ESA. Families whose child has previously received an Individualized Education Plan (IEP) can receive a scholarship worth about $6,500. The difference between this program and the Dyslexia Scholarship is that these funds can be used for educational services beyond private school tuition to include therapy, tutoring, online curriculum, etc.
Because of these programs, the 3-D School now became more affordable to many more families, which has helped spur its growth. As school choice created the demand, the 3-D School increased the supply of available seats.
Ten years ago, the 3-D School did not exist. Last year, a location did not exist on the Coast. The 3-D School shows that when school choice options are available, high-quality schools will open or grow to meet the needs of parents and parents will be able to judge the education their child is receiving.