November 4, 2016 by Brett Kittredge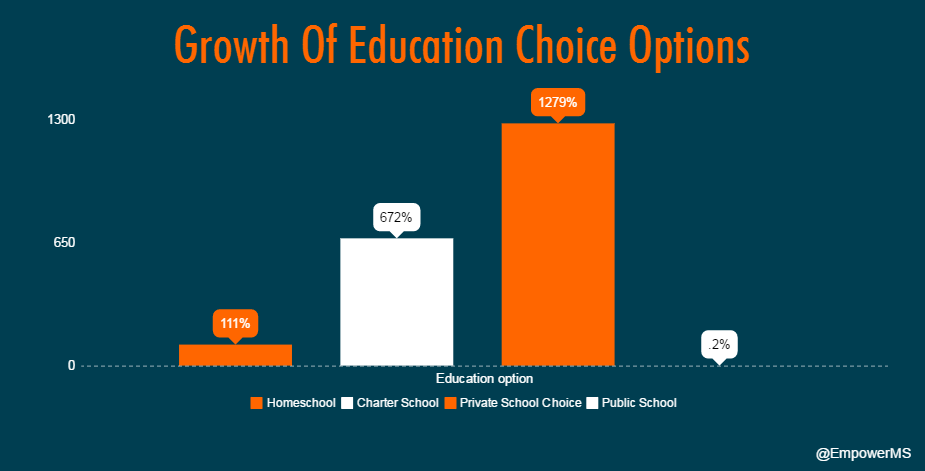 The National Center for Education Services, which is part of the United States Department of Education, recently released data showing that the number of families who choose to homeschool has more than doubled in recent years.
Approximately 1.8 million children were home-schooled in 2012, the last year of the report, which represents about 3.5 percent of all K-12 students in the country. About 850,000 students were being home schooled in 1999.
This impressive number of parents choosing what they believe is the right education for their child is part of a larger trend. Going back to 2000, we have not only seen the number of homeschoolers double, we have seen the number of students who attend a public charter school or enroll in a private school choice program grow in even larger numbers.
During approximately this same time period, enrollment in charter schools has grown by 672 percent while enrollment in a private school choice program has grown by 1279 percent. This massive growth is caused by one clear factor: schools or programs were being opened. And when the options became available for the first time, parents flocked to them. And in most cases, these numbers are lower than the total demand because of either caps they have been put in place by lawmakers or the simple fact that we cannot open enough new charter schools to serve all the students that would like to attend.
In Mississippi, where school choice is less than five years old, we have waiting lists for both our charter schools and the Special Needs Education Scholarship Account program.
At the same time, public school enrollment was largely flat, growing less than half of one percent- and that includes charter school enrollment. For a variety of reasons, traditional public schools are and will remain the place that educates the most children in our country. However, we should continue to enact policies that allow parents to be the final decision maker in the education of their child.
To stay connected with what is happening in Jackson and up to date with the school choice and education reform movement in Mississippi, Join The Movement today.