The empirical evidence shows that school choice improves outcomes for both choice participants and district schools.
Eighteen empirical studies have examined academic outcomes for school choice participants using random assignment, the gold standard of social science. Of those, 14 find choice improves student outcomes. Two studies find no visible effect, and two studies find Louisiana's voucher program—where most of the eligible private schools were scared away from the program by an expectation of hostile future action from regulators—had a negative effect.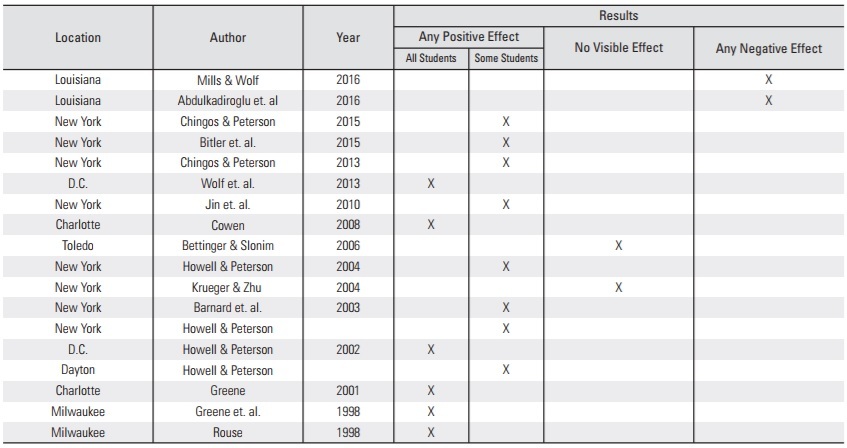 Thirty-three empirical studies (including all methods) have examined school choice's effect on students' academic outcomes in public schools. Of those, 31 find choice improved public schools. One finds no visible effect. One finds a negative effect.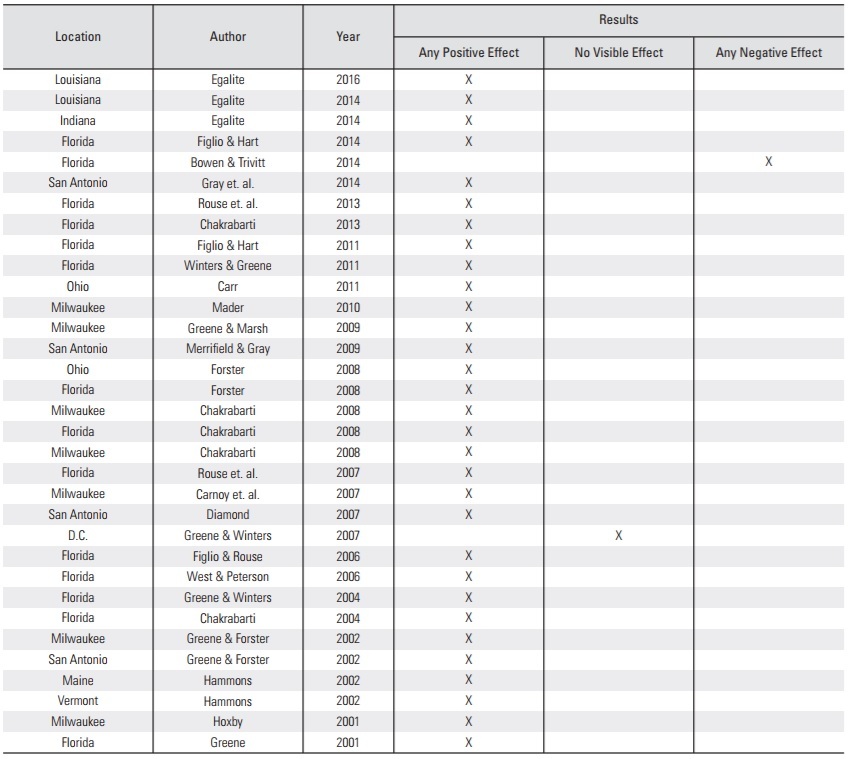 Source: Greg Forster, "A Win-Win Solution: The Empirical Evidence of School Choice, Fourth Edition," EdChoice, 2016, http://www.edchoice.org/wp-content/uploads/2016/05/A-Win-Win-Solution-The-Empirical-Evidence-on-School-Choice.pdf