September 27, 2016 by Brett Kittredge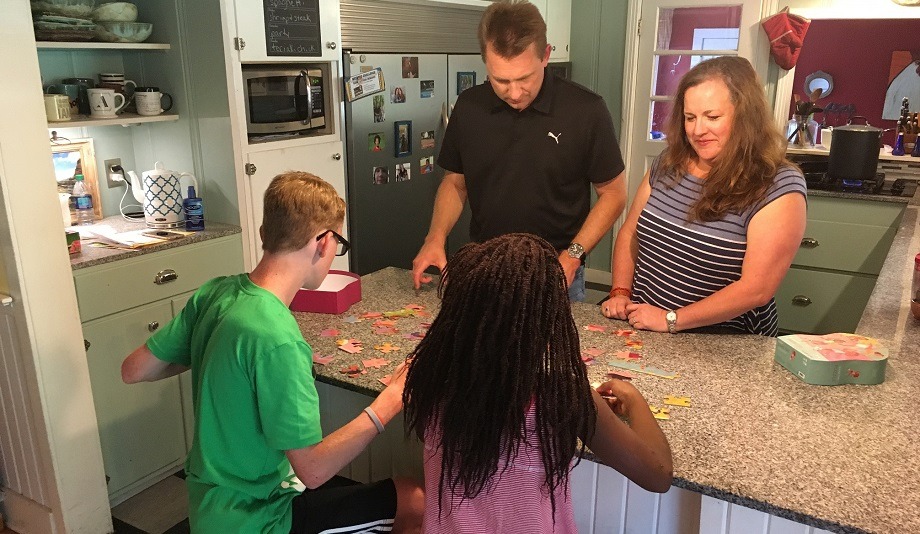 In late July, more than 300 families across the state went to their mailboxes anxiously awaiting a letter from the Mississippi Department of Education (MDE). The letter would tell them whether or not their number was pulled and their child would receive a coveted spot in the Special Needs Education Scholarship Account (ESA) program.
Created in 2015, the Special Needs ESA allows students who have an Individualized Education Plan to receive a scholarship that can be used by parents on a variety of education expenses, including tuition and fees, textbooks, therapy, online curriculum, etc. During the first year of the program, 251 of the 434 available scholarships were awarded at the beginning of the school year. Because of the rolling application process and the available slots, that enrollment number increased each quarter last year. But all qualified applicants received a scholarship because there were plenty of seats available.
For the 2016-2017 school year, however, more people applied than there were spots available. By law, when the program is oversubscribed a random lottery must be used to decide who receives the scholarships. One hundred and seventy-five families would be in and more than 125 would be put on a waiting list for potential future openings.
For one family, they felt the joys and sorrows of what that letter said on the same day.
Scott and April Selman have four adult children. As their biological children were nearing adulthood and moving out of the house they started fostering. They began fostering their daughter Jocelyn, who is now nine years old, six years ago and adopted her four years ago.  They adopted their son Benjamin, who is 14 years old, from an orphanage in Ukraine three years ago.
Both Jocelyn and Benjamin have been diagnosed with Fetal Alcohol Spectrum Disorder (FASD). FASD is an umbrella term describing the range of effects that can occur in an individual who is exposed to alcohol while their mother is pregnant. FASD may cause physical, mental, or behavioral effects, as well as a variety of other learning disabilities.
Their children are a few grade levels behind, so the Selman's were eager to explore new educational possibilities. They quickly applied for the Special Needs ESA after they heard about it and were placed in the queue to be entered in the lottery with 300 other families in Mississippi.
When they opened the letter from MDE they were ecstatic to see Jocelyn was in. That great joy turned to sadness when they opened the next letter to see Benjamin was on the waiting list. One child got it. One didn't.
"We were very sad, and a little depressed," April said. "Benjamin keeps asking why his sister gets to go to a 'special school' and he doesn't. It is difficult to explain why to him, but we are so happy for Jocelyn."
Jocelyn enrolled at St. Richard Catholic School, a private school in North Jackson about 15 miles from the family's Brandon home. St. Richard's has been providing services for children with special needs for over 30 years. The program is accredited through the Mississippi Department of Education and operates under their guidelines. The special education teachers work with general education teachers and parents to develop the best education plan for each child.
Because of her disability, Jocelyn requires individual attention that she was not able to get in public school. She simply cannot absorb the information in a traditional classroom setting. These challenges made learning very difficult and were discouraging to a nine-year old who did not understand why she was not learning as easily as her peers.
"The difference we have noticed in the short time at St. Richard's has been amazing," Scott said. "They are investing in her and it has been incredible. She loves the new school and wants to learn."
The Selman's say Jocelyn has more confidence than ever because of her new school.
"Jocelyn was getting discouraged in her previous school setting," April added. "But the experience at St. Richard's has been significantly different. She wants to go. She gets her uniform on first thing in the morning. The little things like that show us how excited she is and how much of a difference this is already making."
The Selman's understand Jocelyn and Benjamin will both have challenges throughout their life. They just want their children to reach their potential. And thanks to the Special Needs ESA, another life is being changed.
"Without the ESA, Jocelyn would not be going to St. Richard's," Scott said. "But because of this program we are on a much better path with her than we were before and we know this will help our daughter reach her potential."
Each student in the ESA lottery had a little better than a 50/50 chance of getting in the program. The Selman's fell right in the middle. One child in. One child out. But they are not giving up on Benjamin.
"We'll try again next year," April says.
To stay connected with what is happening in Jackson and up to date with the school choice and education reform movement in Mississippi, Join The Movement today.