December 13, 2016 by Brett Kittredge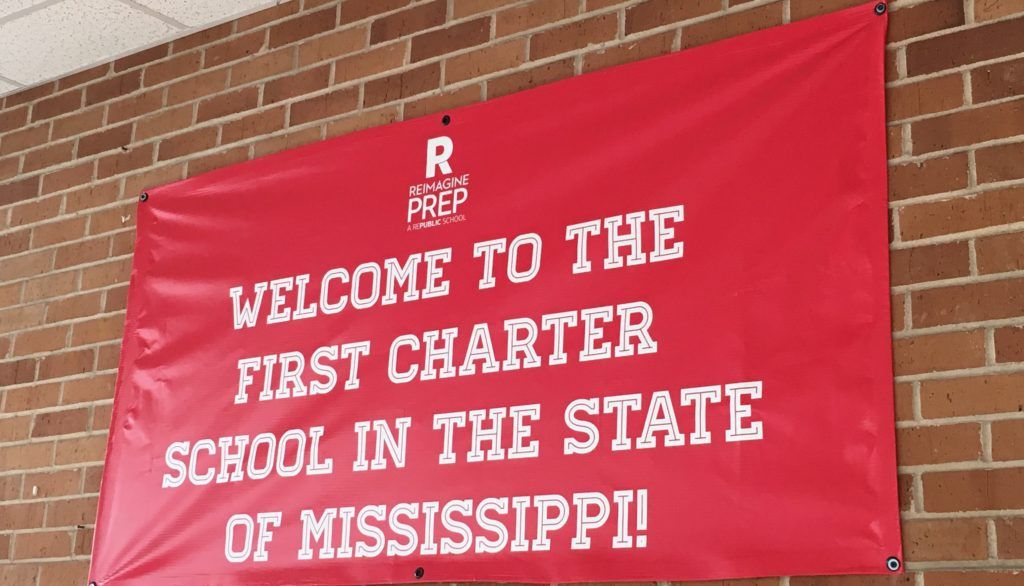 Mississippi has once again been recognized for having one of the strongest charter school laws in the country.
In a new report from the National Association of Charter School Authorizers (NACSA), Mississippi received 26 out of a possible 33 points for authorizer quality and school accountability. This put Mississippi eighth among the 44 states (and the District of Columbia) that have charter school laws.
Mississippi's charter school law passed in 2013 and today the state has three charter schools, all located in the city of Jackson, serving about 550 students in grades 5-7.
During the last session, the legislature strengthened Mississippi's charter school by permitting students in school districts rated C, D, or F to cross district lines to attend a charter school. Previously, a student had to reside in that district to attend a charter school.
Here is NACSA's review of the authorizer quality: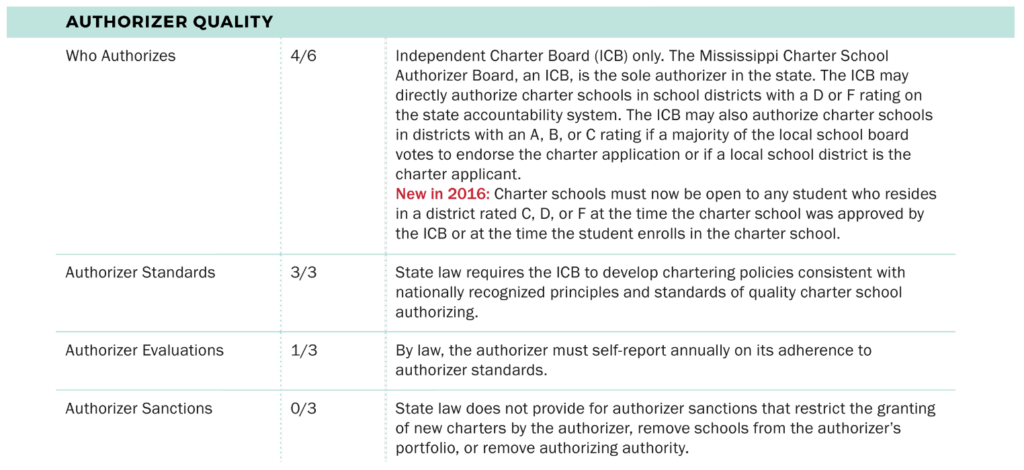 And here is their evaluation of the accountability measures in place for schools:

Recommendations from NACSA:
Continue development and implementation of strong authorizer practices to complement the strong state policy environment.
Consider empowering the Mississippi Charter School Authorizer Board to directly authorize schools statewide without conditions or restrictions.
When Mississippi's charter school law was written, it was designed to emulate the best practices from around the country. It is safe to say that the legislature accomplished that mission.
To stay connected with what is happening in Jackson and up to date with the school choice and education reform movement in Mississippi, Join The Movement today.